Curzon Artificial Eye have announced the May release of two acclaimed world cinema titles on UK Blu-ray and DVD, Sebastián Lelio's A Fantastic Woman [Una Mujer Fantástica] and Ruben Östlund's The Square.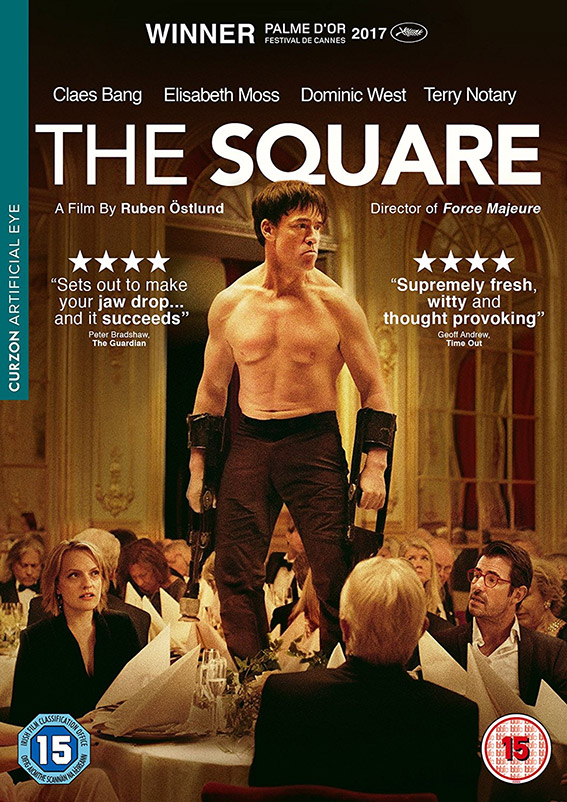 The Square | 14 May 2018 | Blu-ray (£19.99), DVD (£15.99)
Force Majeure director Ruben Östlund returns with a knife-sharp satire on art, culture and communication in the digital age. Winner of the Palme d'Or at the 2017 Cannes Film Festival, The Square stars Claes Bang (The Bridge), Elisabeth Moss (The Handmaid's Tale, Mad Men) and Dominic West (The Wire).
Christian (Bang) is a divorced but devoted father of two, and the respected curator of a contemporary art museum in Stockholm. He's gearing up to launch their next show, 'The Square', a daring installation examining altruism and our duty to help others.
However, Christian's own views on social responsibility are put to the test when he becomes the victim of a scam, forcing him to question the world around him and his place in it. Meanwhile, a shocking viral stunt cooked up by the museum's PR agency is met with public outcry, sending Christian – and the museum – into an existential crisis.
With pitch-perfect performances, inventive set pieces and a cutting deadpan wit, The Square is a hilarious, unique and often surreal look at idealism and cynicism in the modern world.
Special features:
Cannes Interviews with cast & crew
Interview with Ruben Ostlund
Interview with Claes Bang
Making-of featurette
Casting tapes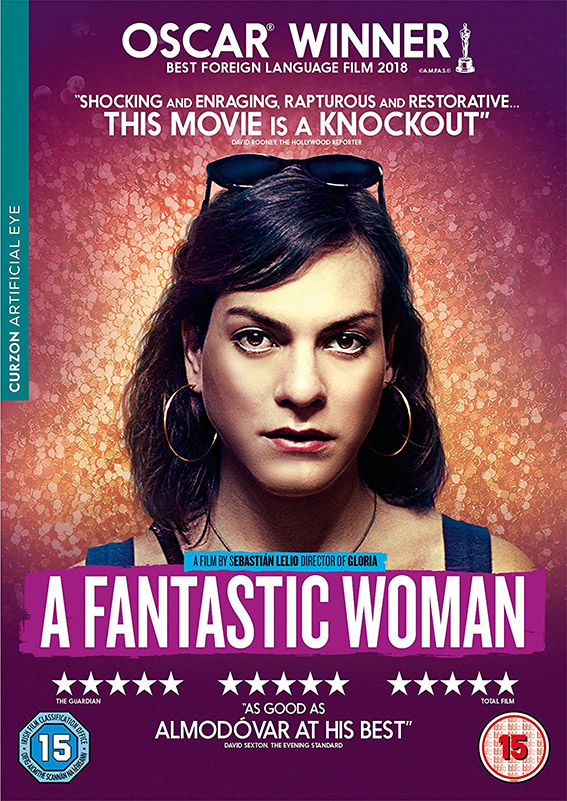 A Fantastic Woman | 21 May 2018 | Blu-ray (£19.99), DVD (£15.99)
Sebastián Lelio (Gloria) returns with a groundbreaking, deeply humane and Academy Award- winning story about a trans woman's fight for acceptance. Anchored by a powerhouse central performance from rising star Daniela Vega, this Oscar-nominated film is an urgent call for compassion towards a community that faces bigotry and hostility on a daily basis.
Vega plays Marina Vidal, a young singer whose life is thrown into turmoil following the sudden death of her partner, Orlando. Met with suspicion from the police and contempt from her lover's relatives, Marina finds herself placed under intense scrutiny, with no regard for her privacy, or her grief. As tensions rise between Marina and Orlando's family, she is evicted from their shared home and banned from attending his funeral. But faced with the threat of losing everything, Marina finds the strength to fight back.
From the producers of Jackie, Spotlight and Toni Erdmann, A Fantastic Woman is an outstanding, timely work that recalls the very best films of Pedro Almodóvar. Soaked in luminous visuals and elevated by elegant flights of surrealism, it is a courageous, audacious and defiant declaration of Marina's status as a woman – and a fantastic one, at that.
Special features: