Eureka Entertainment today announced its Blu-ray and DVD releases for September, including titles on the Masters of Cinema, Montage Pictures and Eureka Classics labels: Billy Wilder's engrossingly theatrical courtroom drama, Witness for the Prosecution; the visually magical & heartfelt tale of love and loss starring Melissa George, The Butterfly Tree; Oliver Stone's powerful, vivid and uninhibited political drama, Salvador; the adrenaline-fueled action thriller debut feature from Alfredo Martínez, Rescue Under Fire; and Jackie Chan's stylish action-comedy extravaganza, City Hunter.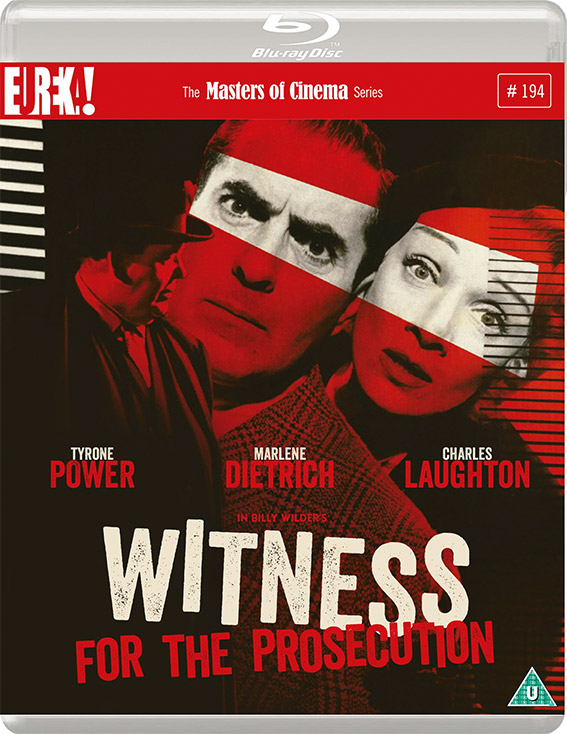 Witness for the Prosecution (1957) | Masters of Cinema Blu-ray | 10 September 2018
Based on the hit play by Agatha Christie, Billy Wilder's Witness for the Prosecution was nominated for six Academy Awards and was reportedly praised by Christie herself as the best adaptation of her work she had seen. 

When a wealthy widow is found murdered, her married suitor, Leonard Vole (Tyrone Power), is accused of the crime. Vole's only hope for acquittal is the testimony of his wife (Marlene Dietrich)... but his airtight alibi shatters when she reveals some shocking secrets of her own. 

Also starring the incredible Charles Laughton in an Oscar-nominated role, Witness for the Prosecutionleft audiences reeling from its surprise twists and shocking climax. 
Blu-ray features:
1080p presentation of the film on Blu-ray
Uncompressed LPCM mono soundtrack
Optional English SDH subtitles
New and exclusive feature length audio commentary by critic Kat Ellinger
Monocle and Cigars: Simon Callow on Charles Laughton in Billy Wilder's Witness for the Prosecution
A new video interview with film scholar Neil Sinyard
Archival footage of Billy Wilder discussing Witness for the Prosecution with director Volker Schlöndorff
A collector s booklet featuring new essays by film scholar Henry Miller and critic Philip Kemp; a letter from Agatha Christie to Billy Wilder; and rare archival imagery
Reversible Sleeve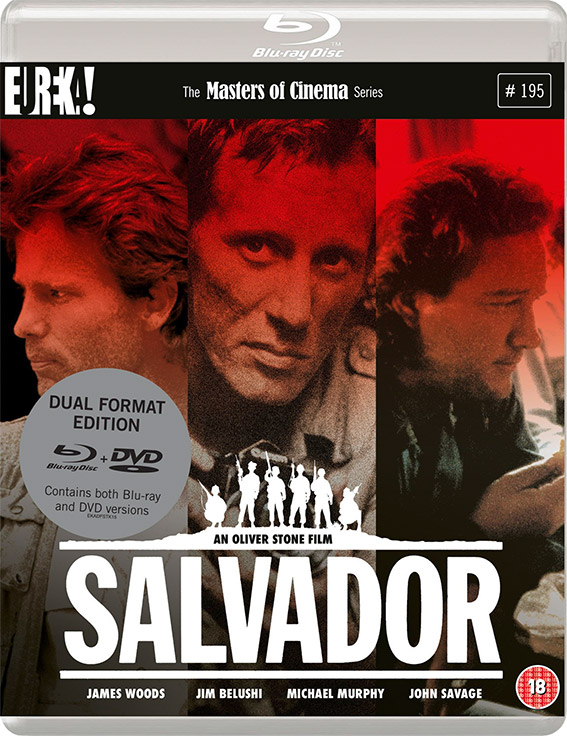 Salvador (1986) | Masters of Cinema Dual Format (Blu-ray & DVD) | 17 September 2018
A harrowing drama set during the Salvadoran Civil War, Salvador is a one of director Oliver Stone's most underrated films, a thrilling and violent look at the chaos of war as seen through the lens of an amoral photojournalist. 

In 1980, young men, women and children are being brutally killed in a bloody civil war in El Salvador. A horrific setting, but a perfect one for Richard Boyle (James Woods in an Oscar®nominated role), a sleazy journalist whose career needs a jumpstart. Armed with his camera, Boyle joins the front lines in an attempt to capture atrocious-but-valuable images of pain and horror. But with each picture he takes, he catches a tragic side of humanity that ignites his long-buried compassion. And he unexpectedly discovers something that will change him forever: his soul. 

Also starring Jim Belushi(Thief, Twin Peaks: The Return) and John Savage (The Deer Hunter, The Thin Red Line), Salvador is a searing critique of the United States role in the Central American crisis, and The Masters of Cinema Series is proud to present the film in its UK debut on Blu-ray in a special Dual Format edition. 
Dual Format features:
1080p presentation of the film on Blu-ray (with a progressive encode on the DVD) 
Optional 5.1 or uncompressed LPCM mono soundtracks
Optional English SDH subtitles
Feature length audio commentary with director Oliver Stone
An extensive archival interview with Oliver Stone at the BFI
A rarely heard, lengthy audio interview with Oliver Stone from 1986
Into The Valley of Death (62 mins) A documentary on the making of Salvador
Deleted and Extended scenes 
Original theatrical trailer 
A collector s booklet featuring a new essay by critic and journalist Barry Forshaw; extracts from the film s original press-book; and archival imagery
Reversible Sleeve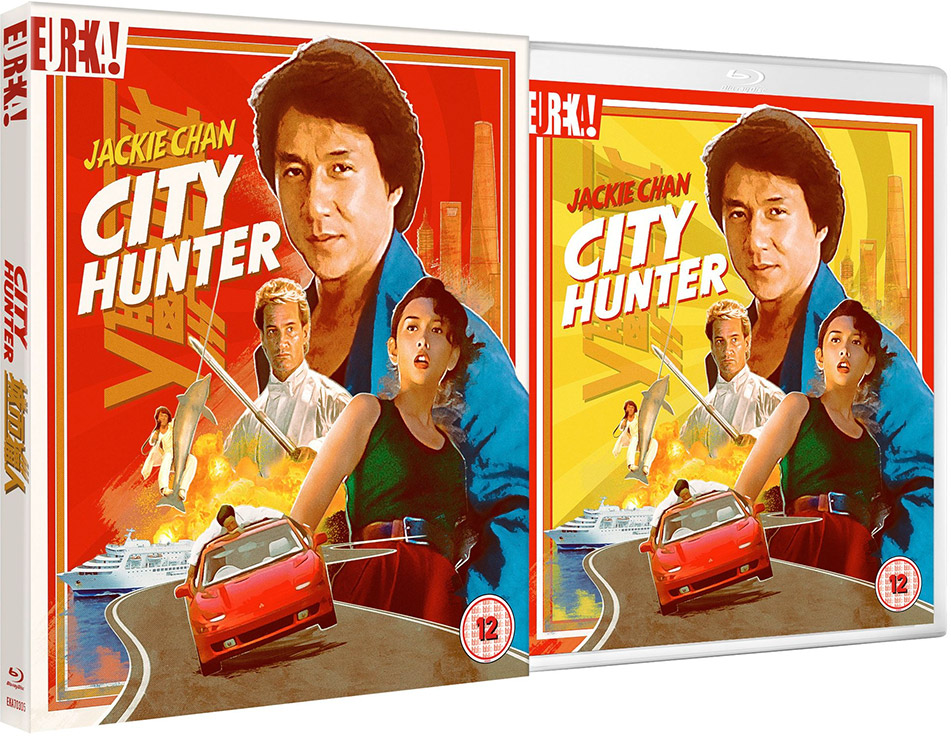 City Hunter (1993) | Eureka Classics Blu-ray | 17 September 2018
Jackie Chan stars as the girl-chasing private detective Ryo Saeba in this hilarious live-action adaptation of the popular Japanese manga series, City Hunter, presented from a stunning new 2K restoration! 

Hired to track down Shizuko Imamura, the runaway daughter of a publishing tycoon, Ryo initially turns the job down... until he sees a picture of the missing woman! Ryo eventually finds her aboard a luxury cruise ship, but much to the annoyance of his exasperated assistant Carrie (Joey Wang, A Chinese Ghost Story), Ryo seems more interested in catching Shizuko s attention than returning her safely to her father. When terrorists hijack the ship, Ryo must put his romantic feelings aside and swing into action to dispatch the bad guys and save the day. 

Packed with inventive action sequences coordinated by an at his peak Chan, City Hunter is one of the most visually creative films of Jackie s career - with a vibrant cinematography and a quirky sense of humour, and is making its Blu-ray debut here.
Blu-ray features:
Limited edition slipcase (First print run only) 
Stunning 1080p presentation from a brand new 2K restoration
Original Cantonese mono audio track (also available in 5.1 presentation) 
Optional English and Mandarin audio tracks | Interviews with Jackie Chan
Interview with director Wong Jing
Interview with stuntman and long-time member of Jackie Chan s stunt team, Rocky Lai
The Jackie Chan Experience - an interview with Richard Norton
Evolution of a Fighter - an interview with Gary Daniels
Outtake montage
A Collector s booklet featuring new writing on the film (First print run only)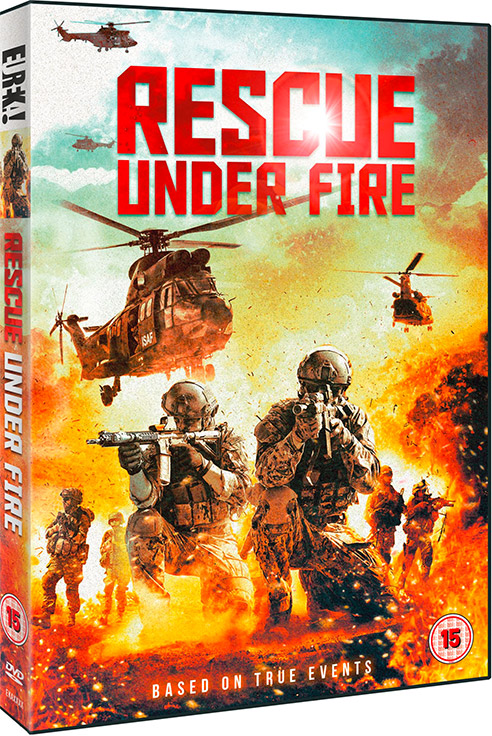 Rescue Under Fire (2017) | Eureka DVD | 24 September 2018
The crew of a medical helicopter crashes in Afghanistan whilst attempting to assist an ambushed patrol of Spanish and American troops. The Spanish army has only one night to organise the rescue of the crew and injured, but what seems routine turns into hell once they receive the order to rescue the helicopter as well. Things only get worse when during the night a huge concentration of insurgents begin surrounding them. 

The debut feature from director Alfredo Martínez, a multi-award-winning writer who has worked behind the scenes on numerous Hollywood blockbusters including Oblivion and Walt Disney s 2016 smash hit, The Jungle Book. Rescue Under Fire is a tense and exciting action thriller that should not be missed.
No details of any special features have been confirmed as yet.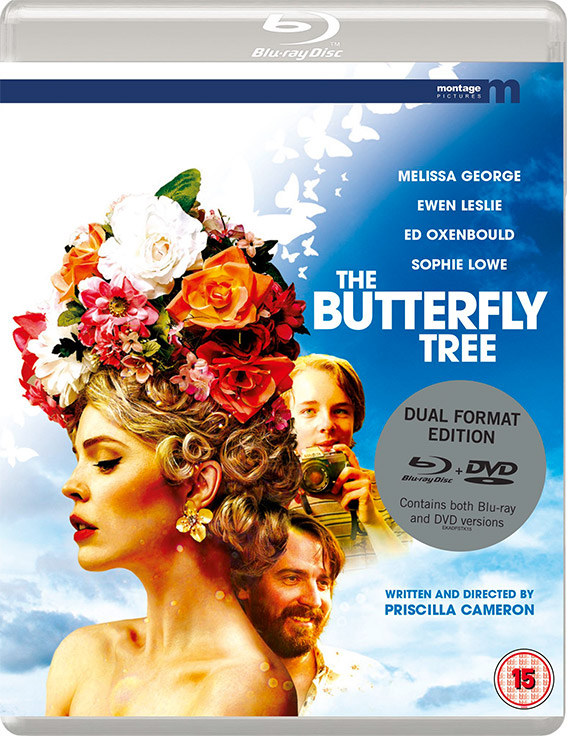 The Butterfly Tree (2017) | Montage Pictures Dual Format (Blu-ray & DVD) | 24 September 2018
Inspired by a friend whom director Priscilla Cameron lost to breast cancer, The Butterfly Tree is a sexual coming of age story which is both an emotionally seductive and beautifully immersive experience. 

Teenager Fin (Ed Oxenbould) and his father Al (Ewen Leslie) are both grieving the loss of Fin s mother, who committed suicide 3 years earlier. Al seeks comfort in the arms of other women, whilst Fin secretly blames him for his mother s death. When the exotic Evelyn (Melissa George) arrives in town, both father and son find themselves competing for her affections, and realise they must come to terms with their shared grief or risk losing each other forever. 

The debut feature from the Australian director is a heart-warming story which has received acclaim for its stunning visuals.
Dual Format features:
1080p presentation (with a progressive encode on the DVD) 
DTS-HD MA 5.1 and LPCM Stereo soundtrack options 
Optional English subtitles
Interviews with the cast & crew
12-page collector s booklet
Alternate Sleeve