With the pivotal line "Have you checked the children?" seminal slasher When A Stranger Calls, that sees a babysitter terrorised by a psychopathic killer, struck fear into the hearts of a generation of filmgoers. Directed by Fred Walton (The Rosary Murders) and starring Carol Kane (The Princess Bride) and Charles Durning (Dog Day Afternoon), the film is set to get its first ever UK Blu-ray courtesy of Second Sight in December.
This influential horror opens with the babysitter receiving the chilling phone call from a killer, which has often been copied, but rarely bettered and provided the inspiration for the first scene in Wes Craven's hit Scream.
Now this genre-defining film gets the high def treatment as a two Blu-ray disc / one CD set in collector's packaging. When A Stranger Calls / When A Stranger Calls Back: Limited Edition features a brand-new scan and restoration of the original film; the sequel When a Stranger Calls Back in HD, the original, rarely seen, short film The Sitter newly restored, brand new interviews, a 40-page perfect bound booklet; Original Soundtrack CD, reversible poster featuring new and original artwork, reversible sleeve featuring new and original artwork.
When A Stranger Calls sees an urban legend made flesh, as student babysitter Jill Johnson is looking after a family's children when she receives the first in a series of mysterious and increasingly scary phone calls from a stranger. Police trace the call and discover it's coming from inside the house, sparking a desperate chase and a shocking and grisly discovery.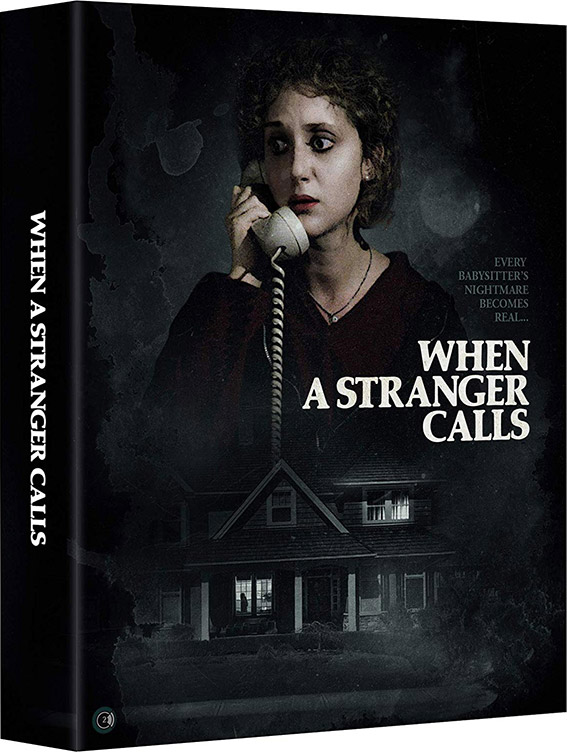 When a Stranger Calls / When a Stranger Calls Back Limited Edition arrives on UK Blu-ray for the first time on 17 December 2018 by Second Sight at the RRP of £29.99.
Limited Edition features:
Original Soundtrack CD
40-page perfect bound booklet with new essay by Kevin Lyons
Reversible poster with new and original artwork
Rigid slipcase packaging
Brand new scan and restoration
The sequel When a Stranger Calls Back in HD
The original, rarely seen short film The Sitter – brand new scan and restoration
New interview with director Fred Walton
New interview with actor Rutanya Alda
New interview with composer Dana Kaproff
Reversible sleeve with new artwork by Obviously Creative and original poster artwork
English subtitles for the hearing impaired for both films