The Criterion Collection and Sony Pictures Home Entertainment have announced the titles to be released in the UK on Blu-ray in January 2018. On 7 January comes Sawdust and Tinsel, Ingmar Bergman's early masterpiece, a wrenching battle of the sexes, in a new 2K restoration. On 21 January arrives Panique, in which Julien Duvivier taps into post-war France's paranoia in a long unavailable thriller, adapted from a Georges Simenon novel. 28 January brings the release of True Stories, David Byrne's exuberant musical road trip through Texas, in a Blu-ray edition featuring the complete soundtrack on CD.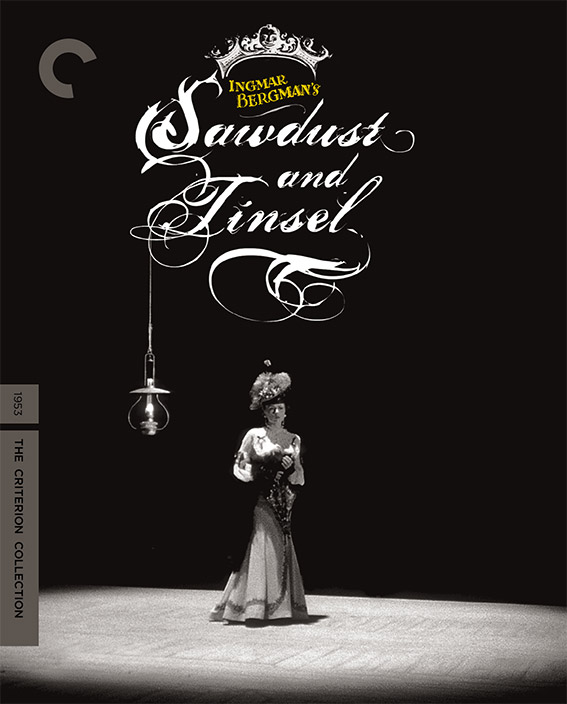 Sawdust and Tinsel [Gycklarnas afton] (1953) | Blu-ray | 7 January 2019
Ingmar Bergman (The Seventh Seal) presents the battle of the sexes as a ramshackle, grotesque carnival of humiliation in Sawdust and Tinsel, one of the master's most vivid early works and his first of many collaborations with the great cinematographer Sven Nykvist (Persona).
The story of the charged relationship between a turn-of-the-twentieth-century circus owner (A Lesson in Love's Åke Grönberg) and his younger mistress (Harriet Andersson), a horseback rider in the travelling show, the film features dreamlike detours and twisted psychosexual power plays, making for a piercingly brilliant depiction of physical and spiritual degradation.
Special Edition Blu-ray features:
New 2K digital restoration, with uncompressed monaural soundtrack
Audio commentary by Ingmar Bergman scholar Peter Cowie
Introduction by Bergman from 2003
An essay by critic John Simon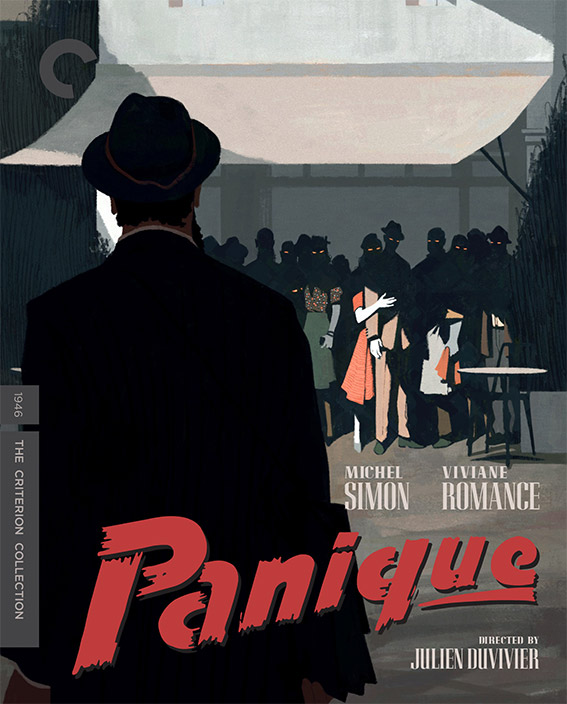 Panique (1946) | Blu-ray | 21 January 2019
Proud, eccentric, and anti-social, Monsieur Hire (Michel Simon) has always kept to himself. But after a woman turns up dead in the Paris suburb where he lives, he feels drawn to a pretty young newcomer to town (Viviane Romance), discovers that his neighbours are only too ready to be suspicious of him, and is framed for the murder.
Based on a novel by Georges Simenon, the first film made by Julien Duvivier after his return to France from Hollywood, finds the acclaimed poetic realist applying his consummate craft to darker, moodier ends. Propelled by its two deeply nuanced lead performances, the tensely noirish Panique exposes the dangers of the knives-out mob mentality, delivering a pointed allegory of the behaviour of Duvivier's countrymen during the war.
Special Edition Blu-ray features:
New 2K digital restoration, with uncompressed monaural soundtrack
The Art of Subtitling, a new short documentary by Bruce Goldstein, founder and co-president of Rialto Pictures, about the history of subtitles
New interview with author Pierre Simenon, the son of novelist Georges Simenon
Conversation from 2015 between critics Guillemette Odicino and Eric Libiot about director Julien Duvivier and the film's production history
Rialto Pictures re-release trailer
New English subtitle translation by Duvivier expert Lenny Borger
Essays by film scholar James Quandt and Borger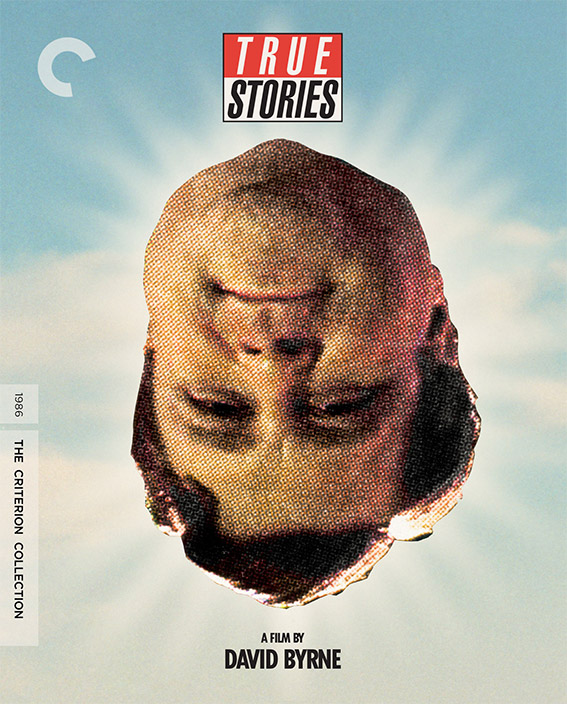 True Stories (1986) | Blu-ray | 28 January 2019
Music icon David Byrne was inspired by tabloid headlines to make this sole foray into feature film directing, an ode to the extraordinariness of ordinary American life and a distillation of what was in his own idiosyncratic mind. Byrne plays a visitor to Virgil, Texas, who introduces us to the citizens of the town during preparations for its Celebration of Specialness. As shot by cinematographer Ed Lachman, Texas becomes a hyper-realistic late-capitalist landscape of endless vistas, shopping malls, and prefab metal buildings. In True Stories, Byrne uses his songs to stitch together pop iconography, voodoo rituals, and a singular variety show – all in the service of uncovering the rich mysteries that lurk under the surface of everyday experience.
Special Edition Blu-ray features:
New, restored 4K digital transfer, supervised by director David Byrne and cinematographer Ed Lachman, with 5.1 surround DTS-HD Master Audio soundtrack, supervised by Byrne
New documentary about the film's production, featuring members of the cast and crew
CD with 23 songs, containing the film's complete soundtrack, compiled here for the first time
Real Life (1986), a short documentary by Pamela Yates and Newton Thomas Sigel made on the set of the film
No Time to Look Back, a new homage to Virgil, Texas, the fictional town where True Stories is set
New programme about designer Tibor Kalman and his influence on Byrne and role in the film, featuring Byrne and Kalman's wife, artist Maira Kalman
Deleted scenes
Trailer
An essay by critic Rebecca Bengal, along with new pieces by journalist and author Joe Nick Patoski and Byrne, a 1986 piece by actor Spalding Gray on the film's production, some of the tabloid stories that inspired the film, and a selection of Byrne's pre-production photography and writing about the film's visual motifs