Today Eureka Entertainment annouced three new titles for UK Blu-ray/DVD release in February: Human Desire, a hard-edged & chilling film-noir from filmmaker Fritz Lang, starring Glenn Ford & Gloria Grahame, to be released as a dual format edition as part of the Masters of Cinema series; director Joshua Logan's Picnic, one of the defining landmark films of 1950s Hollywood starring William Holden and Kim Novak with will be released on Blu-ray as part of the Eureka Classics range; and Shoah: The Four Sisters, a powerful & poignant 4-part documentary from Claude Lanzmann, which will be released as separate DVD and Blu-ray editions as part of the Masters of Cinema series.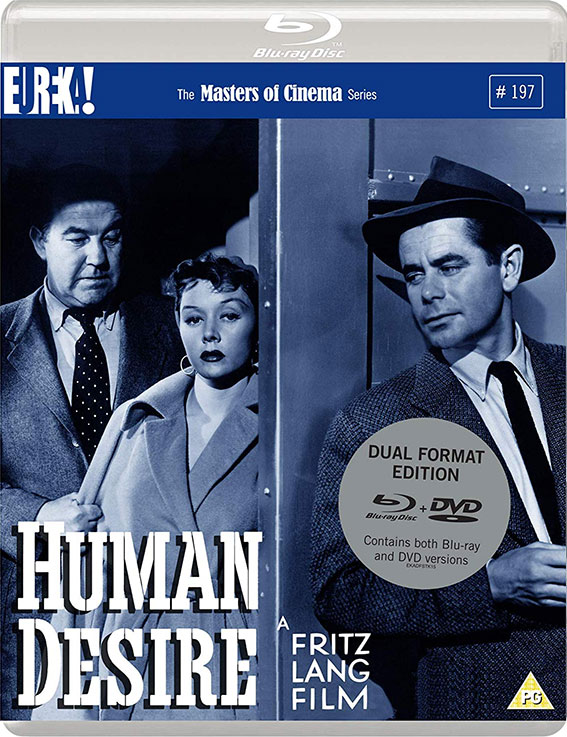 Human Desire (1954) | Dual Format (Blu-ray & DVD) | 11 February 2019
A startlingly dark, late film noir masterwork by director Fritz Lang, Human Desire reunites Lang with his hero Glenn Ford and femme fatale Gloria Grahame from the previous year's The Big Heat and the screenwriter of Lang's 1952 noir Clash by Night, Alfred Hayes. Like those two classics, Human Desire finds Lang casting a pitiless eye on all of the human weaknesses that define film noir: deception, infidelity, passion, and murder. 

Adapted from the same Émile Zola novel previously filmed by Jean Renoir in La Bête humaine (1938), Lang's gripping thriller has Ford as train engineer Jeff, just home from the Korean War. He's instantly attracted to passenger Vicki (Grahame), not yet realizing that she's the abused wife of Jeff's alcoholic railroad yard superior Carl (Broderick Crawford) – or that Vicki was just entangled in a jealousy-fuelled murder committed by Carl. As Jeff and Vicki embark on a steamy affair, she tells him about the crime, and Carl's blackmail hold on her. If only Carl could be taken out of the picture... 

The only thing that's not pitch black in this noir are the ethical shades of grey inhabited by all its characters. Yet its placid small-town setting also offers a unique perspective on the genre, with Lang uncovering sinister secrets on these quiet streets that could rival any big city immorality.
Dual format features:
1080p presentation on Blu-ray (with a progressive encode on the DVD) 
LPCM Mono audio 
Optional English SDH subtitles 
A new and exclusive interview with film historian Tony Rayns 
A Collector s booklet featuring new writing on the film alongside rare archival imagery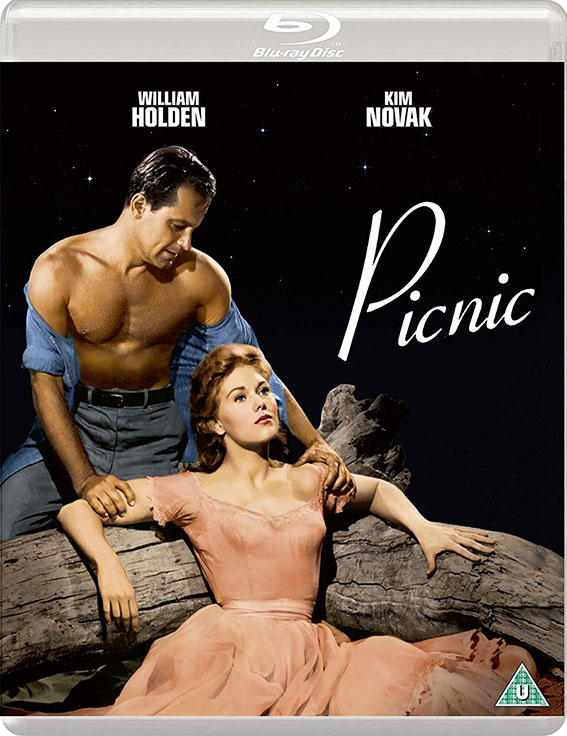 Picnic (1956) | Blu-ray | 18 February 2018
Picnic is a portrait of the desires and frustrations simmering under the surface on an ordinary Labor Day in a small Kansas town. Starring William Holden in one of his most iconic roles, and Kim Novak in the performance that made her a star, the film is one of the most fondly remembered American classics of that decade, adapted by director Joshua Logan from his own Broadway production (which won a Pulitzer for playwright William Inge). 

Drifter Hal (Holden) returns to his hometown, unemployed and with his college football glory days long behind him. Reunited with his old friend Alan (Cliff Robertson), Hal soon becomes acquainted with the Owens sisters, beautiful Madge (Novak) and budding poetess Millie (Susan Strasberg), along with the Owens family's boarder, schoolteacher Rosemary (Rosalind Russell). While Millie longs for Hal, his affections turn to Madge, and at the holiday picnic, passions ignite, jealousies erupt, accusations and rage explode, and Hal and Madge must decide if they can escape their small, stifling hometown. 

While its examination of middle American mores may seem quaint today, Picnic's torrid romances, erotically charged dancing, and Holden's torn shirt were considered bold and risqué in the conservative 50s, although now it can be viewed as an honest and moving study of a long-gone era. Featuring stunning Cinemascope photography by the legendary James Wong Howe, this much-beloved Oscar-winner is a grand, unforgettable 1950s American milestone, and is presented here on Blu-ray for the first time ever in the UK. 
Blu-ray features:
1080p presentation
DTS-HD MA 5.1 or LPCM 2.0 audio options 
Optional English SDH subtitles 
Kim Novak s Hollywood Picnic [18 mins] an archival interview with the actress conducted by screenwriter and journalist, Stephen Rebello 
Original Theatrical Trailer 
A Collector s booklet featuring a new essay on the film by Travis Crawford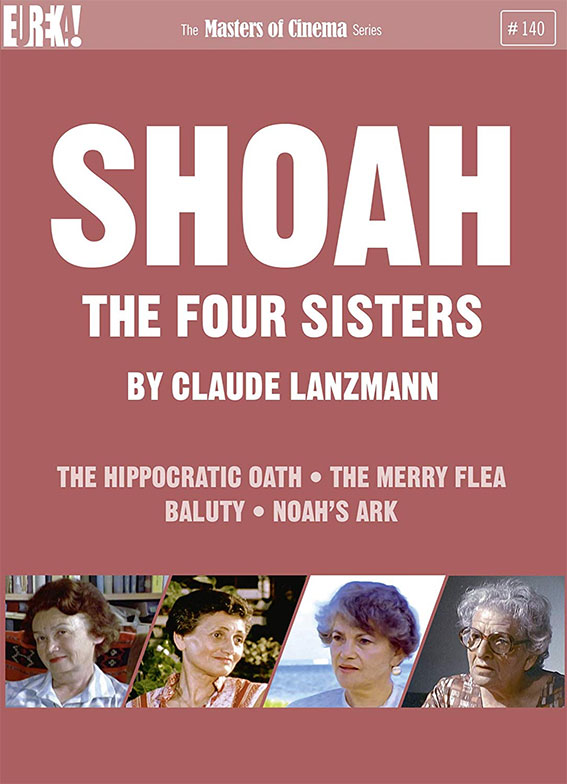 Shoah: The Four Sisters | Blu-ray and DVD | 18 Fe bruary 2019
Paula Biren, Ruth Elias, Ada Lichtman, Hanna Marton: Four Jewish women, witnesses and survivors of the most insane and pitiless barbarism, and who, for that reason alone, but for many others also, deserve to be inscribed forever into the memory of humankind. What they have in common, beside the specific horrors to which each of them were subjected, is a searingly sharp, almost-physical intelligence, which rejects all pretence or faulty reasoning. In a word, idealism. 

Filmed by Claude Lanzmann during the preparation of what would become Shoah, each of these four extraordinary women deserved a film in their own right, to fully illustrate their exceptional fibre, and to reveal through their gripping accounts four little-known chapters of the extermination. 
Blu-ray and DVD features:
Optional English subtitles
A booklet featuring new writing by Stuart Liebman