Shakespeare Wallah, the film that brought Merchant Ivory to international attention in 1965, is presented on Blu-ray for the first time in the UK, in a new 2K restoration, will be released by the BFI and iTunes release in April.
Shot by Satyajit Ray's cameraman, Subrata Mitra, and scored by Ray himself, the film is a delicate love story that sets the tone for many of the partnership's collaborations and remains a beguiling, multi-layered cinematic landmark.
During the early days of post-colonial India, a company of nomadic actors travel across the country performing Shakespeare. When a young troupe member, Lizzie (Felicity Kendal) falls in love with playboy Sanju (Shashi Kapoor), the pair must overcome cultural differences and the scheming of film actress and rival for Sanju's affections Manjula (Madhur Jaffrey).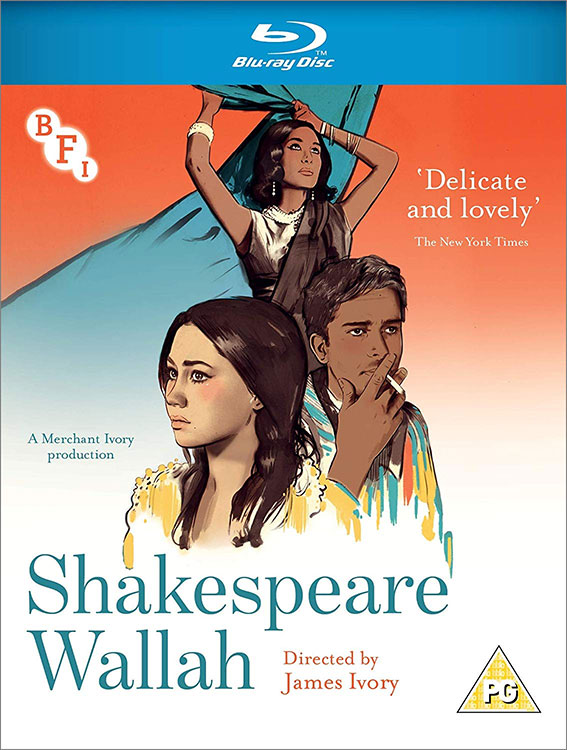 Shakespeare Wallah will be released on UK Blu-ray by the BFI on 15 April 2019 at the RRP of £19.99 followed by an iTunes release on 29 April.
Blu-ray features:
New 2K restoration
The Guardian Lecture: Ismail Merchant and James Ivory (1983, 82 mins):the director and producer in conversation with David Robinson at the NFT
The Guardian Interview: Shashi Kapoor (1994, 54 mins, audio only): the actor in conversation with film critic Derek Malcolm at the NFT
Conversations from the Quad with James Ivory and Madhur Jaffrey (2018, 48 mins): the director and actor discuss working together
A Road in India (1938, 9 mins)
Technicolor travelogue shot by award-winning cinematographer Jack Cardiff
Original trailer (1965)
Restoration trailer (2017)
We don't have a BFI trailer yet, but here's the Cohen Media Group US trailer for the 2K restoration: