A mature treatment of sex and class, Jack Clayton's Room at the Top is a landmark of the British New Wave. Winner of two Academy Awards, from six nominations, including Best Actress for Simone Signoret and Best Adapted Screenplay (from John Braine's novel), this kitchen-sink classic is made available on Blu-ray for the first time in the UK to mark the film's 60th anniversary this year.
Released by the BFI in a Dual Format Edition (Blu-ray & DVD) later this month, it is packaged with numerous extras including a new feature commentary and a selection of archive films of West Riding, Yorkshire, where the film is set.
In 1950s industrial Yorkshire, social climber Joe Lampton (Laurence Harvey) woos the boss's daughter as he sets out to reach the top of his profession. But when his working-class background hampers his efforts, Joe seeks solace with the unhappily married Alice (Simone Signoret) – an affair that will have dire consequences.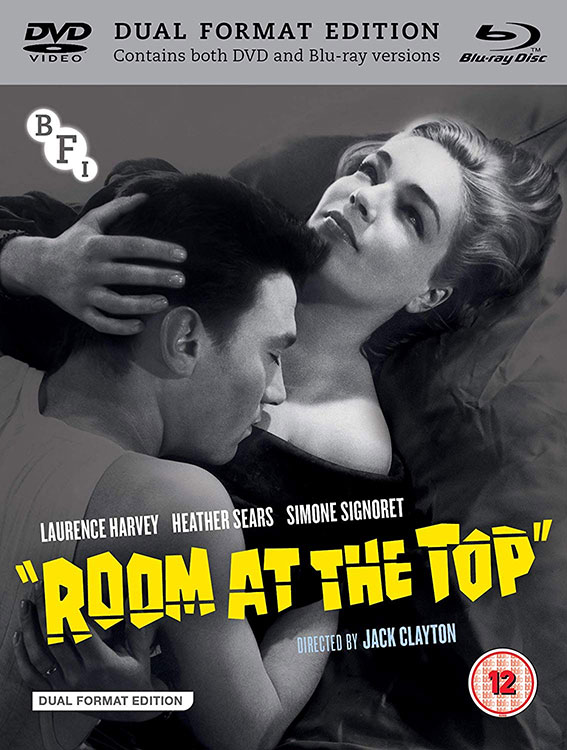 Room at the Top will be released on UK Dual Format by the BFI on 20 May 2019 at the RRP of £19.99.
Special features: