Controversial. Groundbreaking. Daring. Extraordinary. Explicit. Shocking. Romance, directed by Catherine Breillat, is all this and more. And now one of the most provocative films of modern cinema is coming to UK Blu-ray for the first time in a newly restored version, courtesy of Second Sight.
A teacher, Marie (Caroline Ducey) is happy living with her boyfriend, but their relationship lacks intimacy and, desperate for physical affection, she sets off to find it elsewhere, in a series of ever-more extreme encounters with strangers...
The film, originally released in 1999, drew as many shocked gasps from critics as it did plaudits when it first opened. It also troubled censors in the UK and around the world as it blurred the lines between art and pornography with its searingly honest depiction of a woman embarking on an odyssey of increasingly explicit sexual experiences.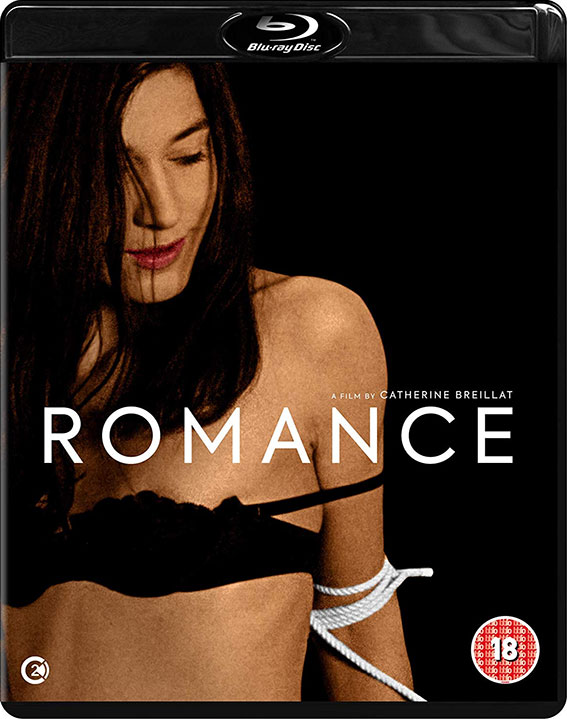 Described by Empire as a "daring study of sex and sensibility," Romance arrives on Blu-ray with a brand-new scan from Second Sight Films on 15 July 2019 at the RRP of £19.99. The film will also be available on digital download and on-demand on the same day.
Special features:
Hard For Art's Sake: A new interview with Director Catherine Breillat
Getting The Picture: A new Interview with Producer Jean-François Lepetit
The Loneliness Of The Long Relay Runner: A new Interview with Actress Caroline Ducey