The feature directorial debut from Jonah Hill (The Wolf of Wall Street, 21 Jump Street), mid90s is a coming-of-age comedy-drama that follows Stevie, a thirteen-year-old in 1990s-era Los Angeles who spends his summer navigating between his troubled home life and a group of new friends at the local skate shop. mid90s will be released on main digital platforms on 5th August 2019 and then available on Blu-ray and DVD on 26th August 2019 by Altitude.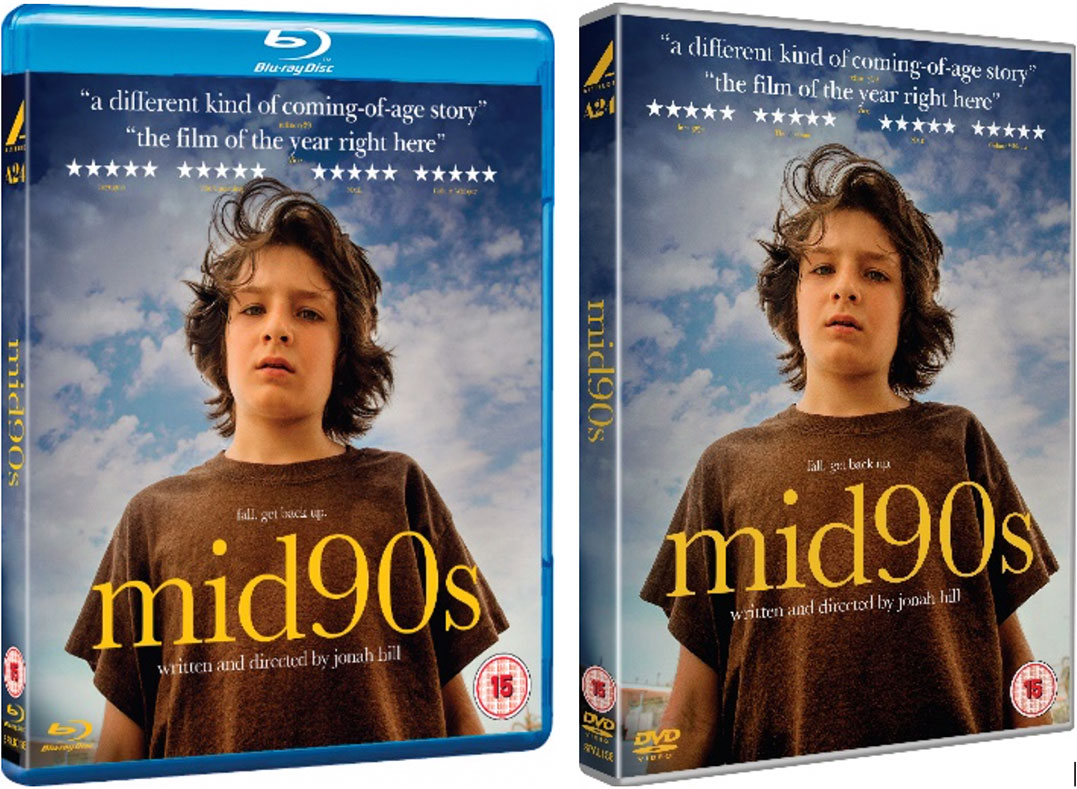 This critically acclaimed and nostalgic work is made includes a strong ensemble cast including Sunny Suljic (The House With a Clock in Its Walls, The Killing of a Sacred Deer), Katherine Waterston (Fantastic Beasts and Where to Find Them, Inherent Vice), Lucas Hedges (Lady Bird, Three Billboards Outside Ebbing, Missouri) and Alexa Demie (The OA, Euphoria).
The year is 1996 and Stevie (Suljic) is struggling with his family life, living with his aggressive and fitness obsessed older bother Ian (Hedges) and co-dependant single mother Dabney (Waterston). His school life isn't much better, and his friends seem to overlook him. One day whilst out on his bike, Stevie goes past the Motor Avenue Skate Shop where he sees a group of young skateboarders having a good time. In awe of the group, he trades with his brother for a skateboard and goes back to the shop the next day.
Stevie ends up befriending the crew of skateboarders and learns some tough lessons about class, race and privilege. Although he is an inexperienced skater, he is drawn to the group and aspires to imitate their daredevil behaviour and anti-social attitudes. His life begins to spiral downhill as he begins to smoke and drink, get into fights and life-threatening situations. But life's valuable lessons bring those that matter closer together and make them stronger.
The film also plays along to an impressive soundtrack that features artists such as Mobb Deep, Nas, Mrs Lauren Hill, Cypress Hill, Souls of Mischief plus many more. The soundtrack is available on Spotify here.
Sadly, no special features have been listed for the DVD and Blu-ray editions. That doesn't mean there aren't any, but...