In this, the 70th anniversary year of British Transport Films, and following the release of The Best of British Transport Films Blu-ray box-set in May, BTF on DVD makes its triumphant return in The British Transport Films Collection Volume Thirteen: On the Right Track, a 2-disc set featuring 14 films, newly remastered and available on DVD for the first time.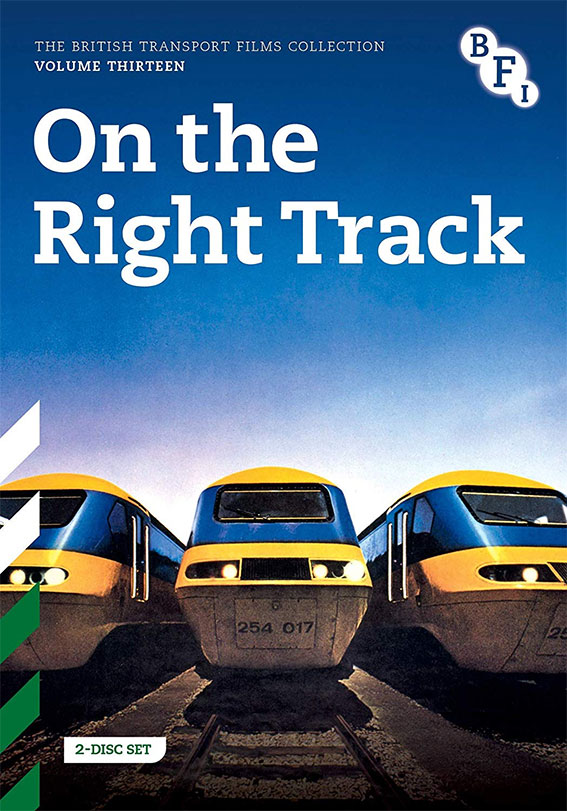 he thirteenth volume in this long running and popular series includes Track 125, Rubbish By Rail and Careful Charlie!. Released by the BFI on 19 August 2019 at the RRP of £19.95. it includes an illustrated booklet.
Following the nationalisation of public transport in 1948, the British Transport Commission set up its own in-house film production unit. Launched on 1 May 1949, British Transport Films was led for 25 years by Edgar Anstey – a founding father of the British documentary movement – and became one of the largest industrial film units in Britain. Over a period of more than 35 years, BTF produced an unrivalled documentary film legacy for generations of film and transport enthusiasts. The BFI's previous DVD collections of BTF films are amongst the label's all-time best sellers.
The fully illustrated booklet (available with the first pressing only) that accompanies the discs contains new writing on the films by BFI curators Steven Foxon, Patrick Russell and Jez Stewart and post-war transport historian and enthusiast Stephen Edwards.
Disc One
We're in Business Too! (1964)
British Rail is Travelling (1969)
The Class 86 Locomotive (1970)
Careful Charlie! (1970)
People in Railways (1970)
Having a Fresh Look (1970)
Solutions? (1972)
Disc Two
What's Tops (1974)
Rubbish By Rail (1977)
The Stage is Yours (1979)
The 75 Tonne High Capacity Crane (1980)
Track 125 (1981)
Promises Promises... (1982)
A New Approach to Hong Kong (1982)