Nobody expects...all 45 episodes restored and uncut! But Network have used their chief weapons of surprise, ruthless restoration efficiency and a fanatical devotion to Monty Python to bring you this exclusive Limited Edition 50th Anniversary Blu-ray box set of Monty Python's Flying Circus available for the first time worldwide – including special and rare content!
In 1969, Graham Chapman, John Cleese, Terry Gilliam, Eric Idle, Terry Jones, and Michael Palin created Monty Python, which unleashed their unbridled silliness on an unsuspecting world...and took it over! Now, years in the making, Network presents the entire original television series of Monty Python's Flying Circus, fully rejuvenated for the first time. Sketches, some cut after initial broadcast, some excised completely, others edited to make more palatable have been carefully restored to their intended length. The majority of Terry Gilliam's animations have been newly scanned in high-definition and restored to a specification way beyond their original format. Hitherto unseen outtakes, film inserts, and studio recordings have been retrieved, adding yet another dimension to this exclusive release.
Tim Beddows, MD of Network Distributing, is "thrilled that we've been given the opportunity to restore Monty Python's Flying Circus. It's long overdue and the results our award-winning team have yielded from the original materials are just staggering. One of the best restorations I've ever seen."
From the funniest, most deadly joke in the world to an ex-parrot, Hell's Grannies to singing lumberjacks – this is television lunacy at its most silly!
The Restoration
After nearly a decade of research and planning, this is a ground up restoration by Network's award-winning in-house team working from the best available materials – from first generation 2-inch videotape masters to surviving negative and print film material, scanned in 2K.
The wildly varying picture sources have been graded scene-by-scene and intensively cleaned up. State of the art upscaling of SD videotape has been deployed with careful use of noise reduction for both video and film grain, resulting in a vastly improved viewing experience all round on Blu-ray HD format, far exceeding anything previously available.
Network's Archive Colourist Jonathan Wood has said "The Monty Python series restoration is a huge jigsaw puzzle but one that is slotting together as well as the original sketches did. Hard work but satisfying for all the team."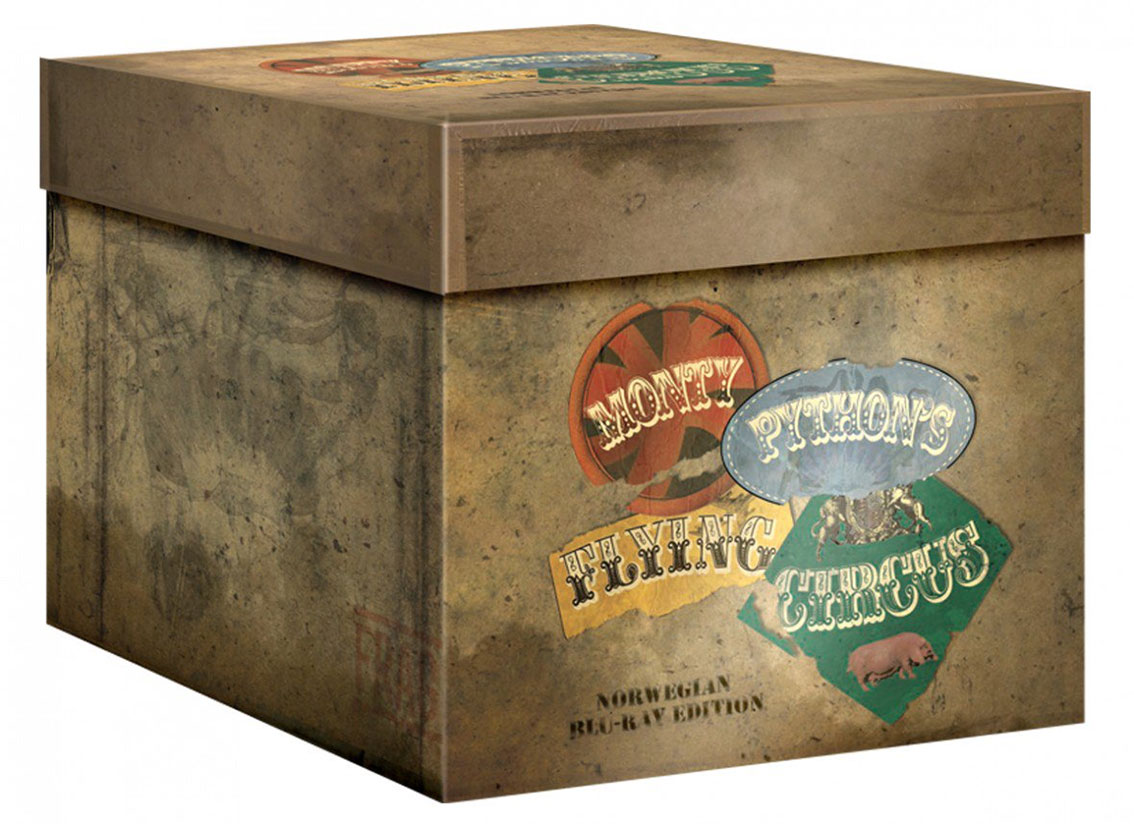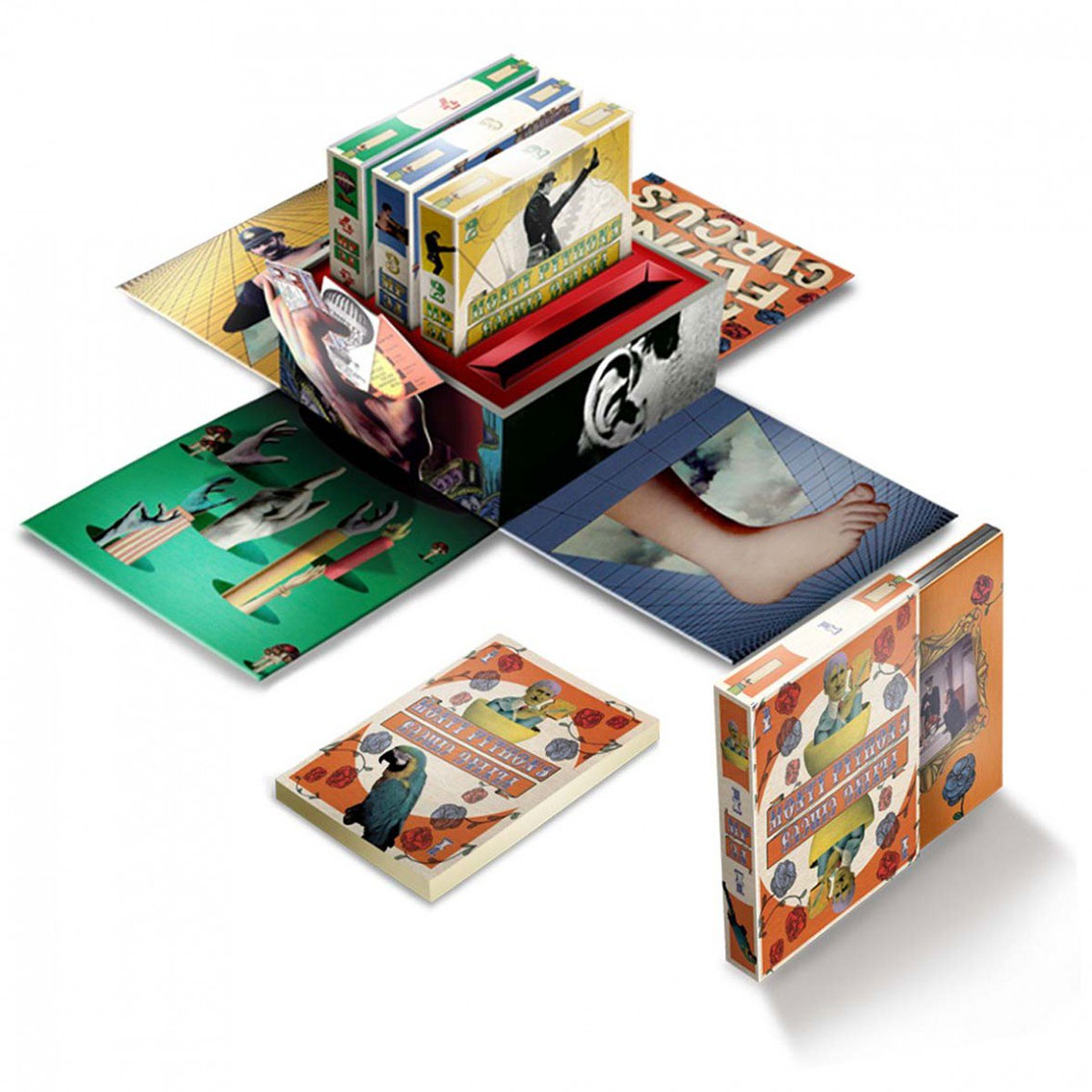 Monty Python's Flying Circus Norwegian Blu-ray Edition will be released in the UK on 7 October 2019 by Network Distributing at the RRP of £100.
Blu-ray box set contents:
7 discs featuring all 45 episodes presented series-by-series, beautifully restored from original film and videotape elements
Limited exploding box Norwegian Blu-ray edition
Each of the four series is individually packaged with four books by TV & Film Historian Andrew Pixley detailing an episode-by-episode production history
Previously unseen outtakes
Extended scenes and sketches
Restored-to-full-length sketches including 'Ursula Hitler', 'Cartoon Religions, 'A Book At Bedtime' and more…
Rare promo films
And much more...
All four series will be available to purchase separately at a later date beginning with a special Blu-ray DigiPack of Series One (also on DVD) on 7th October 2019.