Eureka has revealed its Blu-ray and Dual Format titles for December in the shape of Hector Babenco's a tragic character study Ironweed, starring Jack Nicholson and Meryl Streep; Blake Edwards' witty wartime comedy romance, Operation Petticoat, starring Cary Grant and Tony Curtis; and Clive Donner's zany screwball comedy What's New Pussycat? starring Peter Sellers and Peter O'Toole.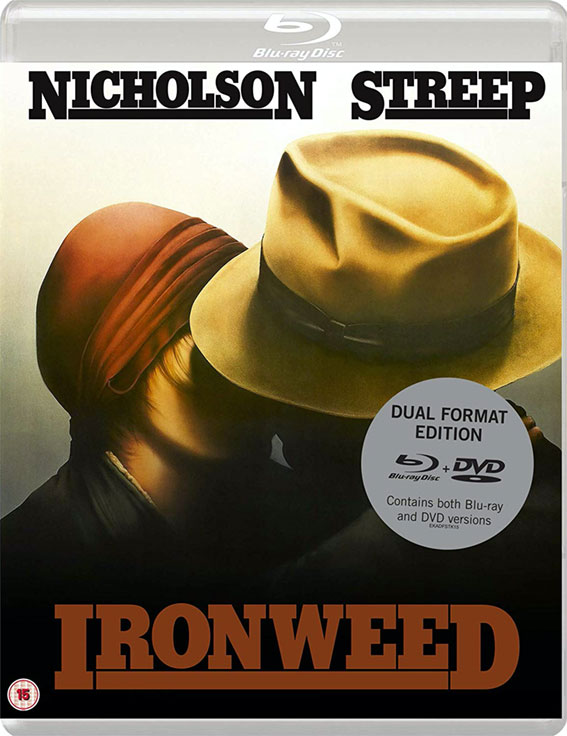 Ironweed (1987) | Eureka Classics Dual Format (Blu-ray & DVD) | 2 December 2019
Based on the Pulitzer Prize-winning novel by William Kennedy and directed by the late Argentinian director Héctor Babenco (Kiss of the Spider Woman), Ironweed features Jack Nicholson and Meryl Streep (both Academy Award nominated for their roles) as two lost souls who come together during the Great Depression.
In Depression-era Albany, N.Y., Francis Phelan (Jack Nicholson) has become an alcoholic vagabond after guilt over accidentally killing his infant son led him to desert his family. Over the course of several days, he ambles from gritty job to dirty bar to makeshift sleeping quarters. By chance, he encounters fellow itinerant drinker and his sometime lover, Helen Archer (Meryl Streep). Together, they wax nostalgic about their haunted pasts. 
Dual format contents:
Presented in 1080p from a high-definition film transfer
Optional English subtitles
Uncompressed LPCM audio
A collector s booklet featuring new essays on the film by Lee Gambin, and Simon Ward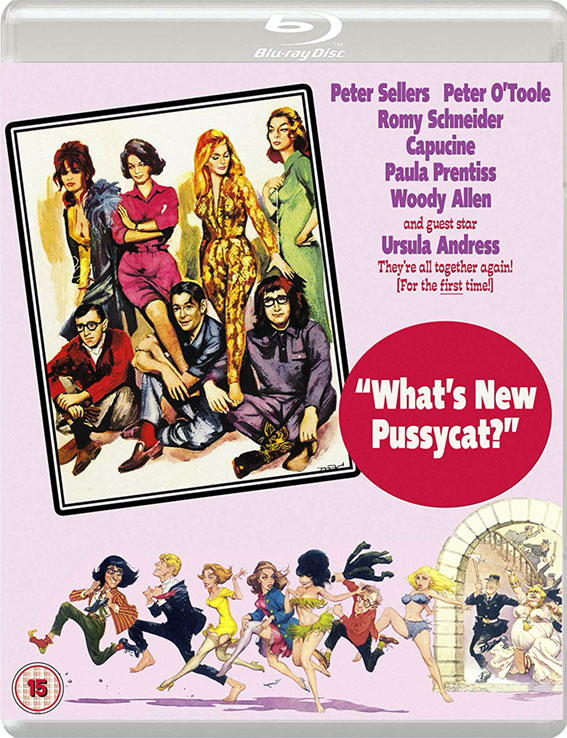 What's New Pussycat? (1965) | Eureka Classics Blu-ray | 2 December 2019
It's tough being the cat's meow! A zany blend of slapstick gags and madcap comedy, What's New Pussycat?, starring Peter Sellers, Peter O'Toole and Woody Allen in his acting and screenwriting debut, is the wildest, wackiest film to emerge from the swinging '60s.
Michael (O'Toole) is a mademoiselle magnet. His demented psychiatrist (Sellers) and sex-starved friend (Allen) would kill for this problem, but his would-be fiancé (Romy Schneider) might just kill him. Undergoing therapy, Michael tries to reform, but it won't be easy with sex kittens like Ursula Andress, Paula Prentiss and Capucine on his tail!
Wonderfully directed by Clive Donner (The Caretaker) and featuring the hit title song written by Burt Bacharach and performed by Tom Jones, Eureka Classics presents What s New Pussycat? on Blu-ray for the first time in the UK.
Blu-ray contents:
Presented in 1080p from a high-definition digital restoration
Optional English subtitles for the deaf and hard-of-hearing 
Uncompressed LPCM 2.0 audio
Brand new and exclusive audio commentary by film critics Emma Westwood and Sally Christie
Original theatrical trailer
A collector's booklet featuring a new essay by Simon Ward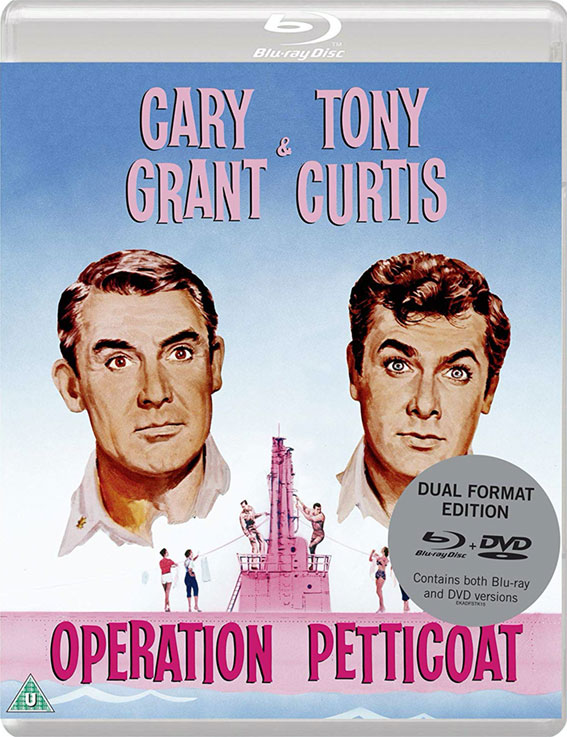 Operation Petticoat (1959) | Eureka Classics Dual Format (Blu-ray & DVD) | 2 December 2019
Cary Grant (North by Northwest) and Tony Curtis (Some Like It Hot), two of cinema s most celebrated stars, provide the comedic pivot point in director Blake Edwards' (The Pink Panther) Academy Award-nominated Operation Petticoat.
It's hijinks on the high seas when revered Lt. Cmdr. Matt T. Sherman (Grant) and the somewhat unethical Lt. JG Nicholas Holden (Curtis) team to upright the USS Sea Tiger, a flagging submarine that s seen better days. With some dubious manoeuvring (and scavenged parts), things begin to look up for the old war horse until the ship and its crew are forced out to sea by a surprise attack. Limping along and barely held together with its borrowed parts, the Sea Tiger gets some unexpected company when five stranded Army nurses are brought aboard. The game gals will prove that necessity is indeed the mother of invention, initiating a series of renovations to make life aboard the Sea Tiger liveable with the exception of the sub s accidental pink paint job. Not only is the ship now an eyesore, but a target for both the Japanese and American forces.
Also starring Joan O'Brien (The Alamo), Dina Merrill (The Sundowners), Gene Evans (Hell and High Water) and Dick Sargent (TV's Bewitched), Eureka Classics presents one of Blake Edwards' most beloved comedies on Blu-ray for the first time in the UK in a Dual Format (Blu-ray & DVD) edition.
Dual format contents:
Presented in 1080p from a new high-definition digital restoration
Optional English subtitles for the deaf and hard-of-hearing
Uncompressed LPCM audio
A collector s booklet featuring a new essay by Richard Combs