From legendary filmmaker Paul Verhoeven (Robocop, Basic Instinct) and screenwriter Gerard Soeteman (Soldier of Orange) comes an explosive, fast-paced and thrilling coming-of-age drama. Raw, intense and unabashedly sexual, Spetters is a wild ride that will knock the unsuspecting for a loop.
In Spetters, three friends long for better lives and see their love of motorcycle racing as a perfect way of doing it. However the arrival of the beautiful and ambitious Fientje threatens to come between them.
Starring Renée Soutendijk, Jeroen Krabbé (The Fugitive) and the late great Rutger Hauer (Blade Runner), this limited edition 2-disc set (1 x Blu-ray & 1 x DVD) brings Spetters to Blu-ray for the first time in the UK on a release packed with over 4 hours of bonus content.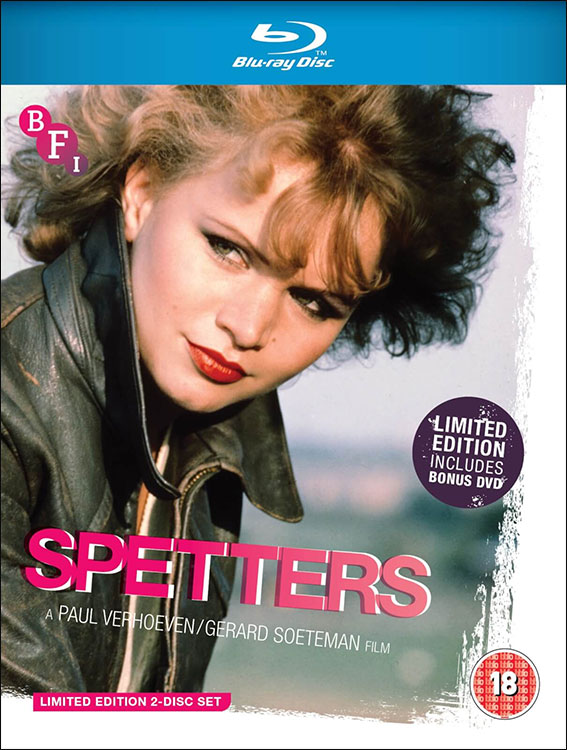 Spetters will be released on UK Blu-ray as a Limited Edition on 2 December 2019 by the BFI at the RRP of £22.99.
Limited Edition Blu-ray contents:
Not a BFI trailer, but it gives a flavour...