A constant fixture in critic's polls, Tokyo Story [Tōkyō monogatari] is Ozu Yasujirō's most enduring masterpiece and a beautifully nuanced exploration of filial duty, expectation and regret. From the simple tale of an elderly couple's visit to their grown-up children in Tokyo, Ozu draws a compelling contrast between the measured dignity of age and the hurried insensitivity of a younger generation. 
Also included on the release is Ozu's incisive satire, Brothers and Sisters of the Toda Family [Toda-ke no kyōdai] (1941), which explores similar themes, as, following the death of her husband, Mrs Toda and her youngest daughter receive a frosty reception from the extended family.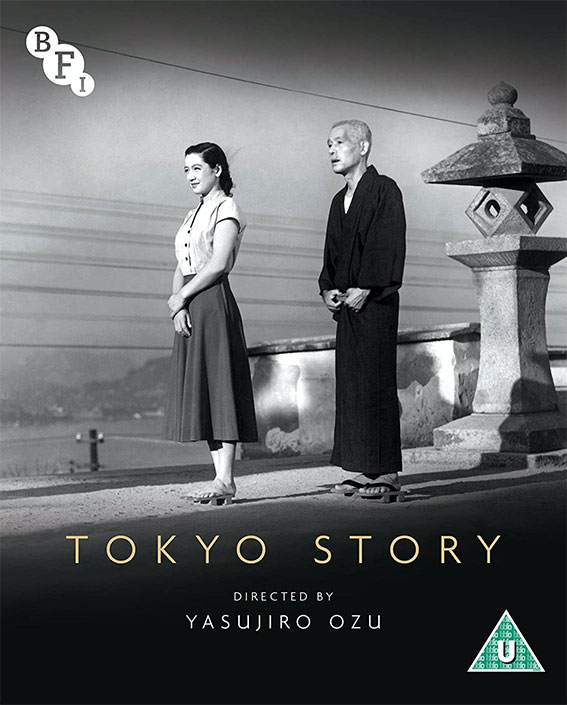 Currently available to stream on BFI Player's Subscription service in a small collection of Ozu Yasujirō films that will be expanded to 25 films from 5 June 2020 as part of JAPAN 2020, a major new BFI season celebrating Japanese cinema, Tokyo Story will be released on Blu-ray in the UK by the BFI on 15 June 2020 at the RRP of £19.99.
Blu-ray features:
Re-mastered in 4K with an uncompressed monaural soundtrack 
An Introduction to Tokyo Story  (2020, 26 mins): Asian-cinema expert Tony Rayns provides an introduction to Ozu's most acclaimed film
Brothers and Sisters of the Toda Family (1941, 105 mins): following the death of her husband, Mrs Toda realises she has been left with sizeable debts and an extended family reluctant to support her
Talking with Ozu (1993, 40 mins): a tribute to the legendary director featuring filmmakers Lindsay Anderson, Claire Denis, Hou Hsiao-hsien, Aki Kaurismäki, Stanley Kwan, Paul Schrader and Wim Wenders
Furnival and Son (1948, 19 mins): recounts the difficult choice a recently demobbed serviceman has to make between an unexpected job offer elsewhere, and resuming his pre-war position as his father's right-hand man in their small cutlery firm, Furnival and Son
Image gallery
***FIRST PRESSING ONLY*** Fully illustrated booklet including an essay by Professor Joan Mellen, archival writing by John Gillett and Lindsay Anderson and a biography of Yasujirô Ozu by Tony Rayns