Eureka Entertainment has announced its June Blu-ray releases today via it's Twitter feed. First up is Tod Browning's Outside the Law; one of the first psychologically driven films of the gangster genre, starring Lon Chaney & Priscilla Dean. Next is Execution in Autumn; a masterpiece from Lee Hsing, the Godfather of Taiwan Cinema. Finally, we have The Shaolin Plot, one of the best and most important works of martial arts cinema and an early starring role for Sammo Hung.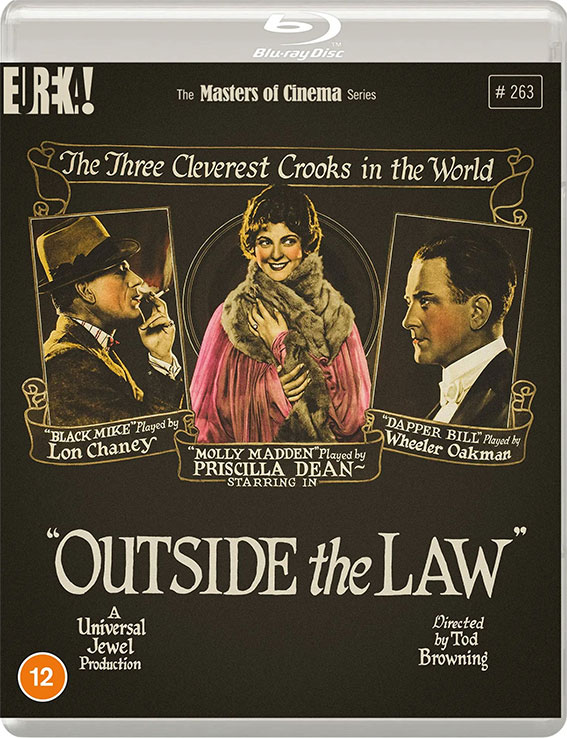 OUTSIDE THE LAW (USA 1920) | Blu-ray | 13 June 2022 | £16.99
While under contract at Universal Studios, Tod Browning crafted a series of melodramas with strong female protagonists, women on the wrong side of the law, who stood defiantly against the men who tried to control them. No actress better personified this tough, glamorous anti-hero than Priscilla Dean (Drifting, White Tiger). In Outside the Law, Dean plays hard-boiled jewel thief Molly Madden. When her father is framed for murder by Black Mike Sylva (Lon Chaney), Molly partners with safecracker Dapper Bill (Wheeler Oakman) to stage a double-cross of their own.
Outside the Law was Browning's second film with actor Lon Chaney, whose gifts for elaborate makeup and ruthless villainy would flower under Browning's direction, setting the stage for a series of monstrous characterisations that would revolutionise the melodrama and lay the foundations of the American horror film.
BLU-RAY FEATURES:
1080p presentation on Blu-ray from a 4K restoration conducted by Universal Pictures
Musical score by Anton Sanko
New video interview with author / critic Kim Newman
Alternate ending from a 16mm print of the film, created in 1926 for a re-release of Outside the Law
A collector's booklet featuring an essay by Richard Combs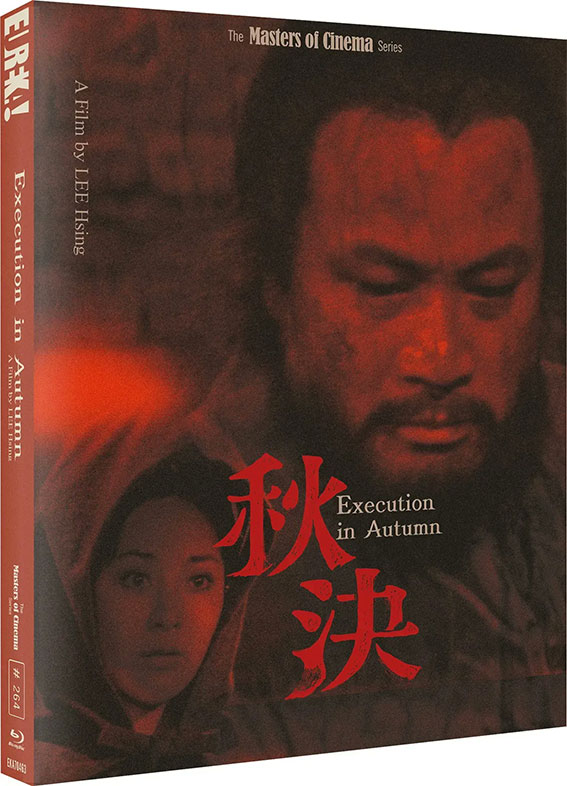 EXECUTION IN AUTUMN [QUI JE] (Taiwan 1972) | Blu-ray | 20 June 2022 | £17.99
Referred to as "the godfather of Taiwanese cinema", the films of director Lee Hsing (who passed away in 2021 at the age of 91) combined Western realism with the neo-Confucian ideals advocated by the nationalist government in Taiwan. Director of a number of masterpieces, presented here is the film he considered his personal favourite of all his films—and certainly his most successful—Execution in Autumn.
Since his childhood, Pei Gang (Ou Wei) has been spoiled by his rich grandmother who raised him after the death of his parents. Unable to control himself, in a fit of rage, Gang kills a pregnant woman – who indicated him as the father of her unborn child – and her cousins; for this he is sentenced to death, and will be beheaded in autumn, the traditional season for executions. His grandmother tries to save him, but this proves to be a task beyond her means. So she makes him marry the young Lian (Tang Pao-yun), an orphan raised within the family, in prison, so that the Pei line does not die out.
Featuring a screenplay by Chang Yung-hsiang (who also wrote another Lee Hsing masterwork, Beautiful Duckling), Execution in Autumn comes to Blu-ray for the first time ever as part of the Masters of Cinema series, in time for its 50th anniversary.
BLU-RAY FEATURES:
Limited Edition O-Card slipcase [2000 copies]
1080p presentation on Blu-ray from a stunning 2K restoration of the original film elements undertaken by the Taiwan Film Institute 
Original Mandarin audio (uncompressed LPCM)
Optional English subtitles, newly revised for this release
New video piece by film critic Tony Rayns
A collector's booklet featuring new and archival writing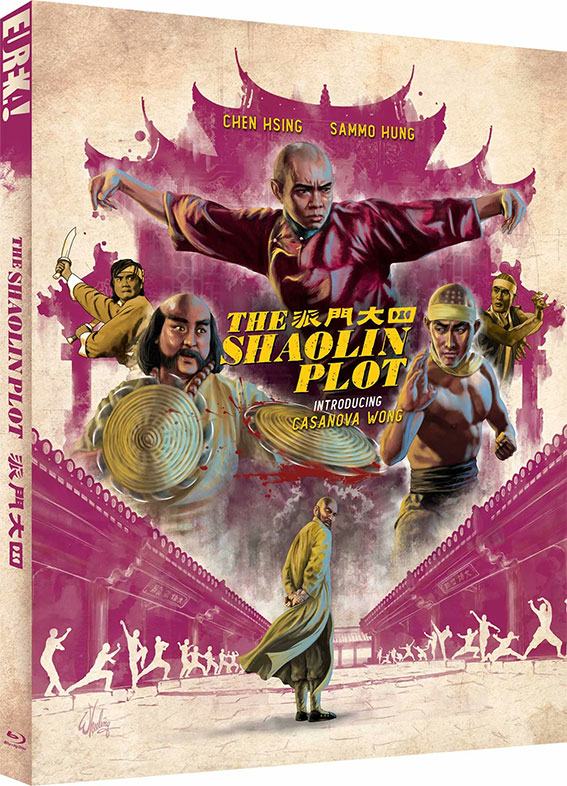 THE SHAOLIN PLOT [SI DA MEN PAI] (Hong Kong 1977) | Blu-ray | 20 June 2022 | £17.99
After his work directing the action sequences for King Hu's Palme D'or winning A Touch of Zen, Sammo Hung worked with director Huang Feng (Lady Whirlwind, Hapkido) on a series of martial arts masterpieces which continuously broke new ground for action cinema, the culmination of which was The Shaolin Plot. After the release of this film, Sammo (who also has one of his first major acting roles here, playing a deadly monk with an unusual choice of weaponry) began his own career as a director and would play a huge role in the "Golden Age" of Hong Kong cinema – an era which revolutionised action filmmaking around the world.
Hong Kong movie veteran Chen Hsing (The Iron-Fisted Monk) plays a tyrannical ruler with the aim of collecting all existing Chinese martial arts manuals in order to obtain ultimate power. After obtaining the Wu Tang manual, he sets his sights on the Shaolin Temple and the secrets of their fighting style. Two Shaolin Monks (Casanova Wong and Yeong-moon Kwon) must team up with a Wu Tang fighter (James Tien) to defeat the villainous despot.
On home video for the first time in the UK from a new 2K restoration, Eureka Classics presents a towering classic that deserves to be recognised as one of the best and most important works of martial arts cinema.
BLU-RAY FEATURES:
Limited Edition O-Card slipcase featuring new artwork by Darren Wheeling [2000 copies]
Original Mandarin mono audio
Optional English dubbed audio
Optional English Subtitles, newly translated for this release
New feature length audio commentary by Asian film experts Frank Djeng (NY Asian Film Festival) & Michael Worth
New feature length audio commentary by action cinema experts Mike Leeder & Arne Venema
Original Hong Kong theatrical trailer
Original export trailer
A Limited Edition collector's booklet featuring new writing by James Oliver [2000 copies]