Eureka Entertainment today announced two new Blu-ray titles for July release in the UK. The first is a three=film collection titled Universal Terror, featuring three horror titles starring genre icon Boris Karloff – Night Key, The Climax and The Black Castle. The second is a double-bill from director Johnnie To, Running Out of Time 1 & 2, two slickly made cat-and-mouse thrillers, starring Andy Lau, Lan Ching-wan and Ekin Cheng.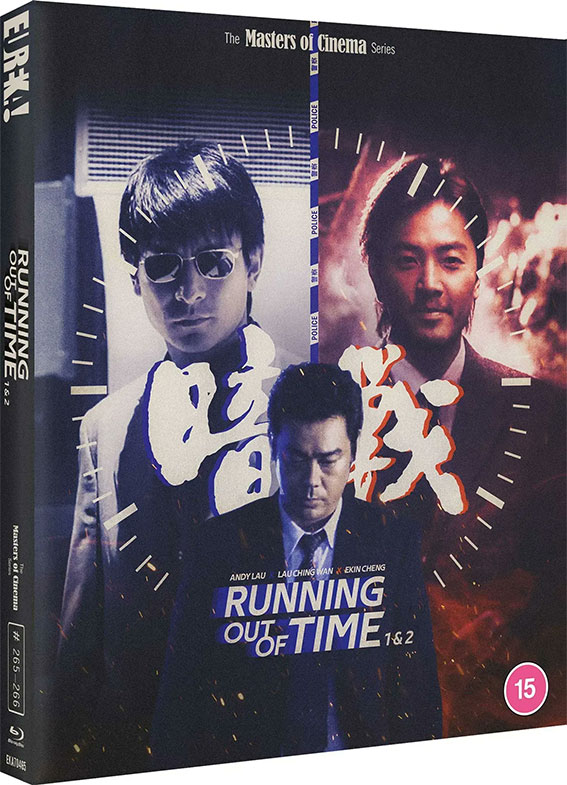 RUNNING OUT OF TIME [AM ZIN] (1999) & RUNNING OUT OF TIME 2 [AM ZIN 2] (2001)
2-Disc Blu-ray | 25 July 2022 | £24.99
Acclaimed director Johnnie To helms this visually dazzling and nail-bitingly intense action thriller that became one of Hong Kong's biggest box office hits, Running Out of Time.
Told by his doctor that he has only two weeks to live, Cheung Wah (Andy Lau, who won the Best Actor award at the 2000 Hong Kong Film Awards for his role) decides to take on the entire police force. After crossing paths with Inspector Ho Sheung Sang (Lan Ching-wan)—a cool, analytical police negotiator—Wah challenges the inspector to figure out his plan and catch him in the next 72 hours.
Running Out of Time 2. Lan Ching-wan reprises his role as Inspector Ho, this time chasing an elusive thief with a taste for the theatrical.
Both films are being released on Blu-ray for the first time in the UK from brand new 2K restorations.
2-DISC BLU-RAY EDITION FEATURES:
Limited Edition slipcase featuring new artwork by Grégory Sacré (Gokaiju) [2000 copies]
1080p presentation of both films, scanned and restored in 2K, across two Blu-ray discs
Cantonese and English audio options
Optional English subtitles, newly revised for this release
Brand new audio commentary tracks on both films by Asian film expert Frank Djeng (NY Asian Film Festival)
Audio Commentary on Running Out of Time by writers Laurent Cortiaud and Julien Carbon, moderated by Hong Kong Film expert Stefan Hammond
The Directors' Overview of Carbon and Courtiaud – featurette
Making of Running Out of Time 2 – featurette
Archival interview with director Johnnie To
Archival interview with Lau Ching Wan
Archival interview with Raymond Wong
Hong Kong Stories [51 mins] – extensive documentary
Trailers
A collector's booklet featuring new writing on both films
***All Extras Subject to Change***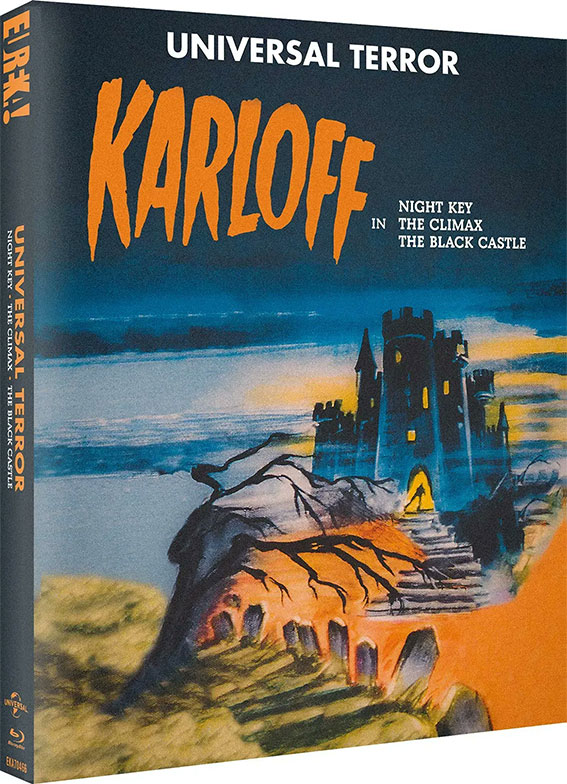 UNIVERSAL TERROR | 2-Disc Blu-ray | 18 July 2022 | £24.99
A trio of horror tales from the vaults of Universal Pictures, all starring the iconic Boris Karloff.
In the pulse-pounding crime thriller Night Key (dir. Lloyd Corrigan, 1937), Karloff plays the eccentric inventor of a high-tech security system who is kidnapped by a gang of burglars and forced to help them commit a series of robberies. Then, in the lavishly produced The Climax (dir. George Waggner, 1944), Karloff plays the house physician at an Opera house whose insane jealousy drives him to murder. And finally,  Karloff stars as a doctor who risks his own life to save the captives of a mad count in The Black Castle (dir. Nathan H. Juran, 1952).
Night Key and The Climax are available on home video for the first time in the UK.
2-DISC BLU-RAY EDITION FEATURES:
Limited Edition slipcase [2000 copies]
1080p presentation of all three films across two Blu-ray discs
Night Key and The Black Castle presented from 2K scans of fine grain film elements
The Climax presented from a 2K scan of the interpositive
Optional English SDH
Brand new audio commentary tracks on Night Key and The Climax with Kevin Lyons and Jonathan Rigby
Brand new audio commentary track on The Black Castle with author Stephen Jones and author / critic Kim Newman
Stills Galleries
Trailers
A limited edition collector's booklet featuring new writing by Karloff expert Stephen Jacobs (author of Boris Karloff: More Than a Monster) [2000 copies]