François Truffaut's late-career drama The Last Metro [Le dernier métro] (1980) features mesmerising performances from two icons of French cinema, Catherine Deneuve (Belle de jour) and Gérard Depardieu (Cyrano de Bergerac), in a powerful character study set in German-occupied Paris. A multi-award-winning masterpiece, it is presented on Blu-ray in a new 2K restoration along with release on iTunes and Amazon Prime on 30 May, and follows the BFI's recent Blu-ray releases of Truffaut's The 400 Blows (1959) and Jules et Jim (1962).
The last Metro explores the fortunes of the Montmartre Theatre as its owner, Marion Steiner (Deneuve) battles censorship and compromise while hiding her Jewish husband from Nazi persecution. When a new leading man, Bernard Granger (Depardieu), is hired, she is irresistibly drawn to him – even though he may not be all he seems.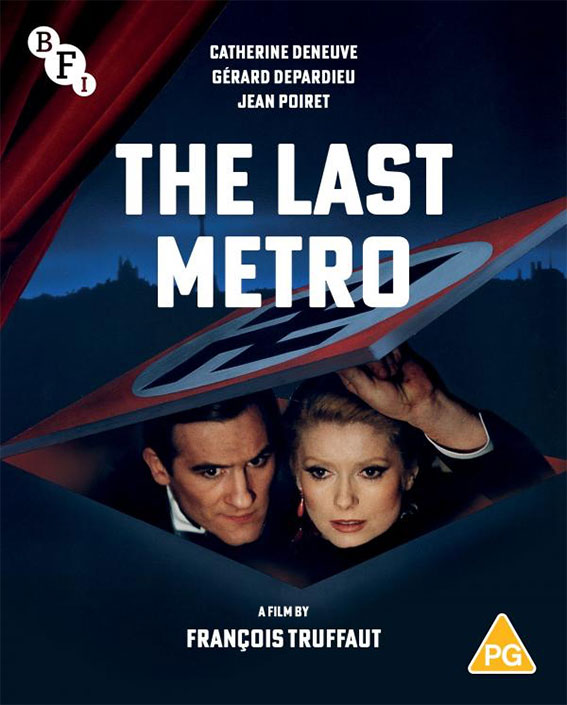 The Last Metro will be released on Blu-ray, iTunes and Amazon Prime by the BFI on 30 May 2022 at the RRP of £19.99 for the Blu-ray release.
BLU-RAY FEATURES:
Presented in High Definition
Audio commentary by Gérard Depardieu and historian Jean-Pierre Azéma, moderated by Serge Toubiana, in French with subtitles. (c2000) 
Audio commentary by Annette Insdorf, academic and author of François Truffaut (2022) 
Deleted scene: Angels of Mercy (1980, 5 mins)
Original theatrical trailer
Stills gallery
First pressing only: Illustrated booklet with a new essay by Pasquale Iannone, an essay on Truffaut by Catherine Wheatley from Sight & Sound, March 2011, reviews from Monthly Film Bulletin and Sight & Soundfrom 1981, credits and notes on the special features