StudioCanal have today announced the first ever 4K restoration of the 1985, action-adventure epic, Red Sonja from director Richard Fleischer (20,000 Leagues Under the Sea, Soylent Green), which will be released on DVD, Blu-ray, 4K Ultra HD and 4K Ultra HD Limited SteelBook Edition in July.
Brigitte Nielsen (Rocky IV, Beverly Hills Cop II) stars as the iconic, flame-haired heroine who sets out to avenge the death of her family after being granted extraordinary powers by a mysterious vision. On her way to find the tyrannical Queen Gedren, played by Sandahl Bergman (Conan the Barbarian), she meets Kalidor, Arnold Schwarzenegger (The Terminator, Total Recall), a powerful stranger from whom she refuses to accept help. The film features a score from the renowned, Academy Award-winning Ennio Morricone (The Good, the Bad and the Ugly, The Untouchables).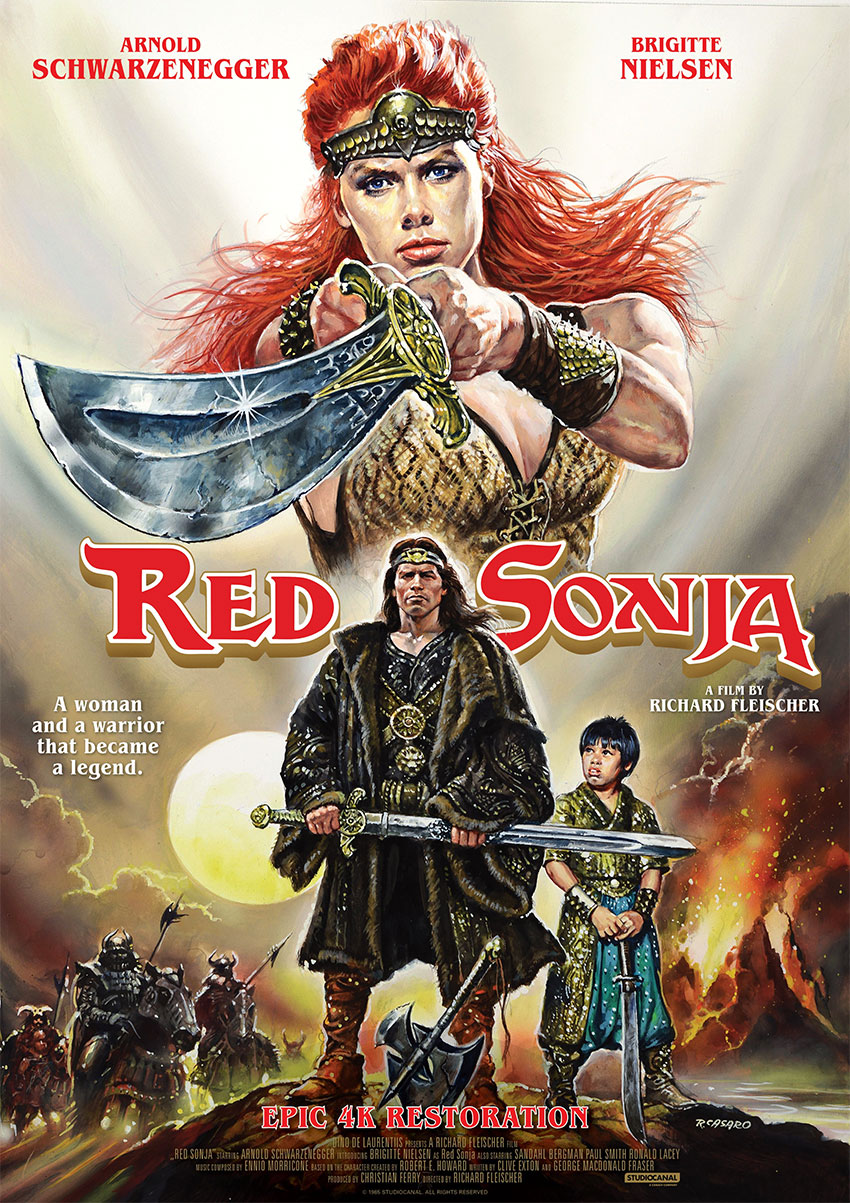 Studiocanal has commissioned legendary Italian artist, Renato Casaro, to create a brand-new artwork that will celebrate Red Sonja as the titular heroine. Casaro designed the original 1985 Red Sonja poster and is considered one of the most important illustrators in film history. His hand-drawn art has enraptured film fans since the 1950s, developing iconic posters for directors like Sergio Leone, Francis Ford Coppola and most recently working with Quentin Tarantino, where he realised the Spaghetti Western posters for the fictitious films of "Rick Dalton" in Once Upon a Time in Hollywood. The 2020 documentary, The Last Movie Painter, that details Casaro's illustrious career, will be included as a bonus feature on the Blu-Ray, the 4K Ultra HD and Limited SteelBook editions. A new trailer has also been developed for this special release.
This new restoration was scanned in 4K – 16 bit by Picture Shop LLC, USA – using the original 35mm negative. The colour grading and restoration was completed by Hiventy Laboratory in France, which dedicated over 150 hours of work, manually and carefully removing dust, dirt, and scratches.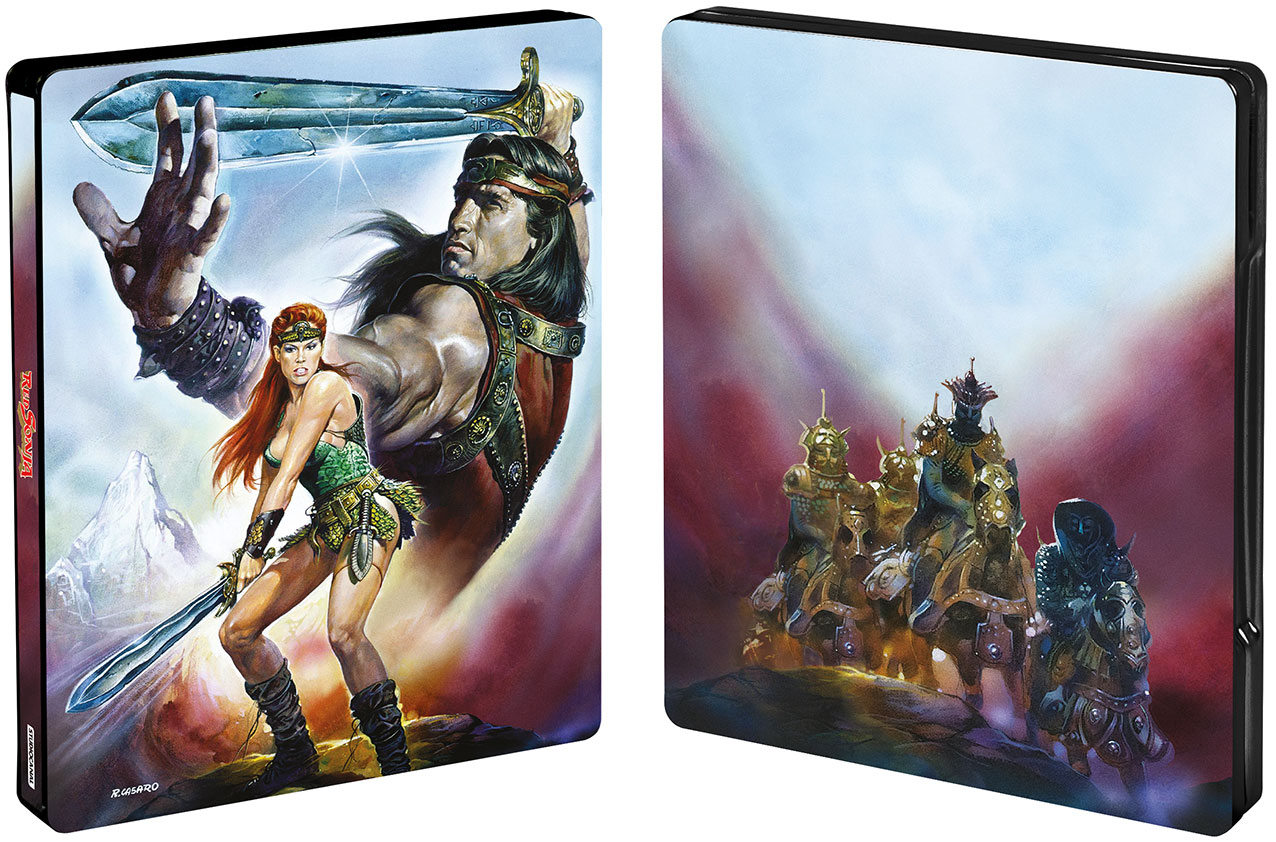 Red Sonja will be releaseed on 4K UHD, 4K UHD Limited Edition Steelbook, Blu-ray, and DVD by Studio Canal on 18 July 2022.
SPECIAL FEATURES ON 4K UHD LIMITED EDITION STEELBOOK & BLU-RAY:
Feature-length Documentary about Renato Casaro: The Last Movie Painter

Documentary Feature: "Arnold Schwarzenegger - The Man who raised Hollywood"

Interview with Assistant Director Michel Ferry: "Red Sonja vs. Kalidor - The Making of a Misunderstanding" 

Renato Casaro: Photo Gallery

Original Theatrical Trailer