François Truffaut's dissection of infidelity, La Peau douce [The Soft Skin], is a subtle, humane account of the relationship between married literary publisher Pierre (Jean Desailly) and Nicole (Françoise Dorléac), the air stewardess he meets on a conference trip to Lisbon. As their differing wants and expectations become apparent, the consequences of the affair grow to be ever more far-reaching and volatile.
This tender character study from 1964 is presented by the BFI on Blu-ray from a 2K restoration with special features including a feature commentary. It follows the new Blu-ray releases of Truffaut's The 400 Blows (1959), Jules et Jim (1962) and The Last Metro (1980).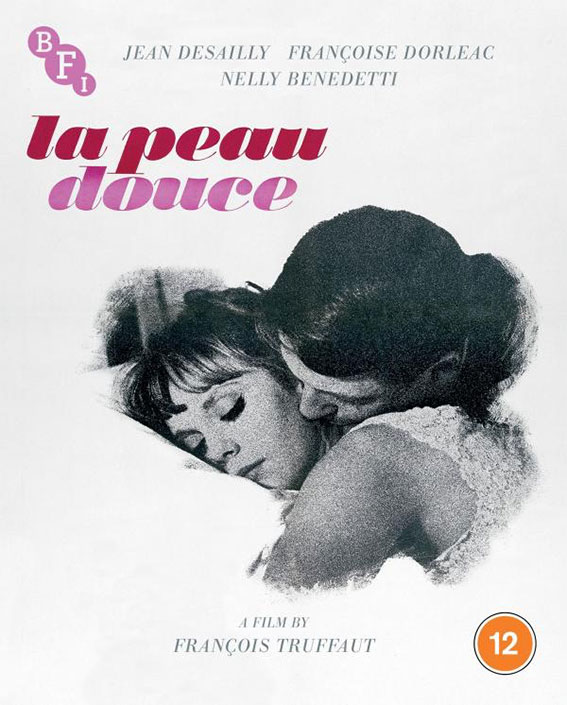 La Peau douce will be released on Blu-ray by the BFI on 6 June 2022 at the RRP of £19.99.
BLU-RAY FEATURES:
Order from the BFI Shop here: https://shop.bfi.org.uk/la-peau-douce-blu-ray.html