Arrow Video's September Blu-ray lineup includes Vengeance is Mine, All Others Pay Cash, an award-winning coming-of-age tale like no other, and A Fugitive from the Past, an unmissable three-hour Japanese epic. The releases include brand new extras, illustrated collector's booklets, restored cuts and fascinating commentaries, and reversible sleeves with original and newly commissioned artwork.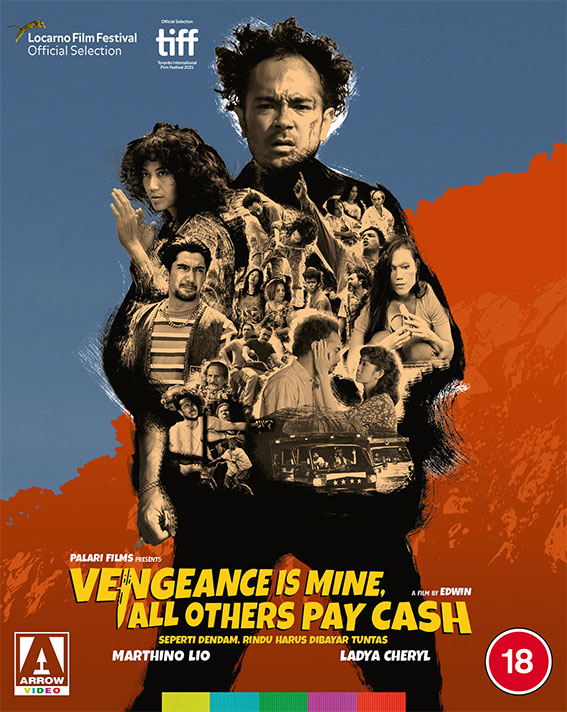 VENGEANCE IS MINE, ALL OTHERS PAY CASH [SEPERTI DENDAM, RINDU HARUS DIBAYAR TUNTAS]
(Indonesia Singapore Germany 2021) | Blu-ray | 19 September 2021 | £24.99
From acclaimed Indonesian director Edwin (Postcards from the Zoo) and based on the novel by Eka Kurniawan comes Vengeance is Mine, All Others Pay Cash, winner of the Golden Leopard at the 2021 Locarno Film Festival – a pulpy, energetic throwback to 80s South East Asian action and coming-of-age cinema about a young man who can't get it up.
Ajo Kawir (Marthino Lio) is a fighter who fears nothing, not even death. But his raging urge to fight is driven by a secret – his impotence, resulting from a traumatic childhood memory. When he crosses paths with a tough female fighter named Iteung (Ladya Cheryl), Ajo gets beaten black and blue, but he also falls head over heels in love. Will Ajo's path lead him to a happy life with Iteung, and, eventually, his own peace of mind?
With echoes of early Takashi Miike, Vengeance is Mine, All Others Pay Cash is a wild and unexpectedly poignant meditation on toxic masculinity and a culture steeped in violence from one of Indonesia's most exciting directorial voices.
SPECIAL EDITION BLU-RAY CONTENTS:
High Definition (1080p) Blu-ray presentation
Original lossless Indonesian 5.1 and 2.0 stereo audio
Optional English subtitles
Brand new audio Q&A with co-writer/director Edwin
Over an hour of behind-the-scenes footage from the film set, organised into 13 episodes
The World Behind Vengeance – over 80 minutes of interview featurettes with the cast and crew
Video diaries from each day of shooting
An hour of readings from the original source novel, featuring multiple cast and crew members
Deleted scenes
Theatrical trailer
Image gallery
Reversible sleeve feature two choices of artwork
FIRST PRESSING ONLY: Illustrated collector's booklet featuring new writing on the film by Josh Hurtado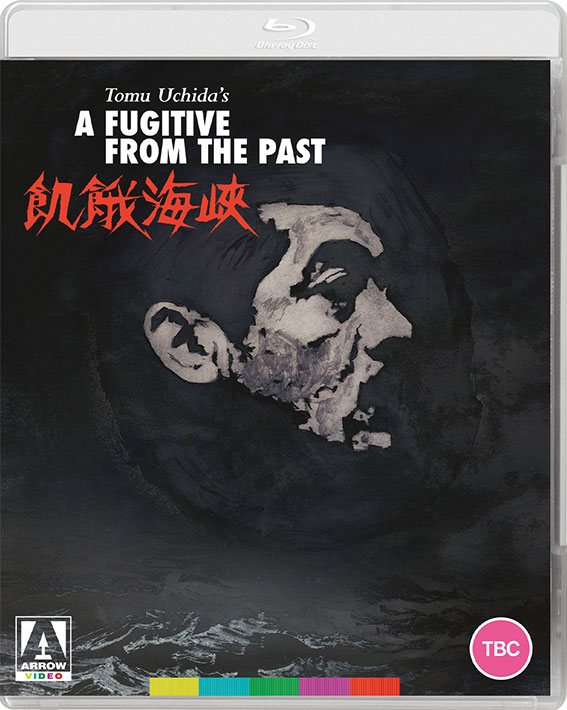 A FUGITIVE FROM THE PAST [KIGA KAIKYŌ] (1965) | Blu-ray | 26 September 2022 | £24.99
Considered the magnum opus of the five decades-long career of Tomu Uchida (Bloody Spear at Mount Fuji, The Mad Fox), the epic crime drama A Fugitive from the Past was voted third in the prestigious Kinema Junpo magazine's 1999 poll of the Top Japanese Films of the 20th Century.
In 1947, a freak typhoon sends a passenger ferry running between Hokkaido and mainland Japan plunging to the ocean depths, with hundreds of lives lost. During the chaos, three men are witnessed fleeing a burning pawnshop in the Hokkaido port town of Iwanai. The police suspect theft and arson, and when Detective Yumisaka (Junzaburo Ban) discovers the burned remains of a boat and the corpses of two men, he sets about tracking the shadowy third figure. Meanwhile, the mysterious Takichi Inukai (Rentaro Mikuni) takes shelter with a prostitute, Yae (Sachiko Hidari), a brief encounter that will come to define both of their lives. A decade later, long after the trail has gone cold, Yumisaka is called back by his successor Detective Ajimura (Ken Takakura) as two new dead bodies are found.
Making its home video debut outside of Japan, this adaptation of Tsutomu Minakami's 1700-page novel is a landmark in master director Uchida's oeuvre. Its gritty monochrome photography has the immediacy of newsreel as Uchida uses the landscapes of postwar Japan to explore the massive social upheaval and unspoken legacies of the war, and create an unsettling karmic allegory of a man's struggle to escape his past sins.
SPECIAL EDITION BLU-RAY CONTENTS:
High Definition Blu-ray (1080p) presentation of the restored 183 minute-long cut of the film
Original uncompressed mono audio
Optional English subtitles
Introduction by writer and curator Jasper Sharp
Scene-specific commentaries from leading Japanese film scholars Aaron Gerow, Irene González-López, Erik Homenick, Earl Jackson, Daisuke Miyao and Alexander Zahlten
Original theatrical trailer
Image gallery
Tomu Uchida filmography
Reversible sleeve featuring original and newly commissioned artwork by Tony Stella
FIRST PRESSING ONLY: Fully illustrated collector's booklet featuring writing on the film by David Baldwin and Inuhiko Yomota