Peccadillo Pictures and Panorama have announced the August DVD, VOD and EST release of the award-winning Luzzu.
Jesmark, a struggling fisherman on the island of Malta, must make an agonising choice: repair his leaking luzzu – the traditional wooden fishing boat that has been in his family for generations – or decommission it and give in to the temptation of illicit dealing on the black market. 
Featuring a Sundance Film Festival award-winning lead performance from Jesmark Scicluna – a non-professional actor and real-life fisherman – Alex Camilleri's acclaimed debut feature Luzzu takes inspiration from Italian Neorealist filmmakers and offers a glimpse into the beauty of an island rarely portrayed in cinema.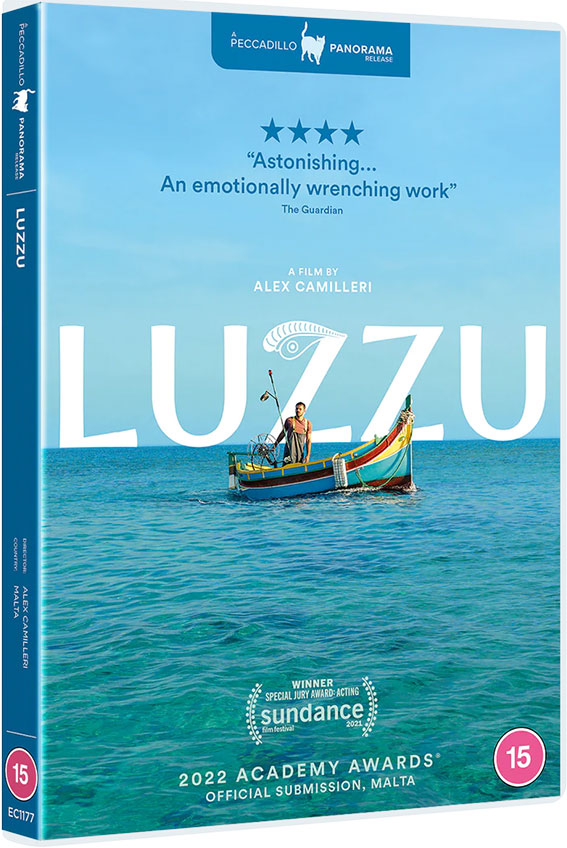 Winner of the Young Jury Award for Best Film at the 2021 Sofia International Film Festival, Luzzu will be released on UK DVD and digital streaming services on 14 August 2022.
DVD SPECIAL FEATURES:
Interview with Writer/ Director Alex Camilleri
Audio Commentary by Alex Camilleri
Test Footage 'Lampuki' & 'Slipway'
Jesmark Scicluna Screen Test
The disc will also include Hard of Hearing subtitles and an Audio Description track.