Studiocanal has announced the release of the newly-restored classic British WW2 drama, They Who Dare. Starring Dirk Bogarde, the film will be available to own on Blu-Ray, DVD and Digital in September.
Based on the true story of "Operation Anglo", which involved an attack on two airfields on Rhodes by the S.B.S. (not the S.A.S. as portrayed in the film), They Who Dare is directed by Lewis Milestone (All Quiet on the Western Front, Mutiny on The Bounty) and features a su pporting cast that includes Denholm Elliot (A Room With a View, Raiders of The Lost Ark), Akim Tamiroff (Touch of Evil, The Trial) and Harold Siddons (The Dam Busters, A Night to Remember)
During the Second World War, Lieutenant Graham (Dirk Bogarde) is sent on a mission to destroy two German airfields on Rhodes that may threaten Egypt. Under his command, a group of six Special Boat Service, two Greek officers and two local guides are assembled.
The group is taken to Rhodes by submarine and comes ashore at night on a desolate beach. From there, the group has to traverse the mountains to reach its targets. At a pre-designated location, the party splits into two raiding parties. After having infiltrated the air bases, they blow up the aircraft, but two of the raiders are taken prisoner by the Italians. Hunted by the many enemy patrols, will the others evade capture and make it back to the submarine in time?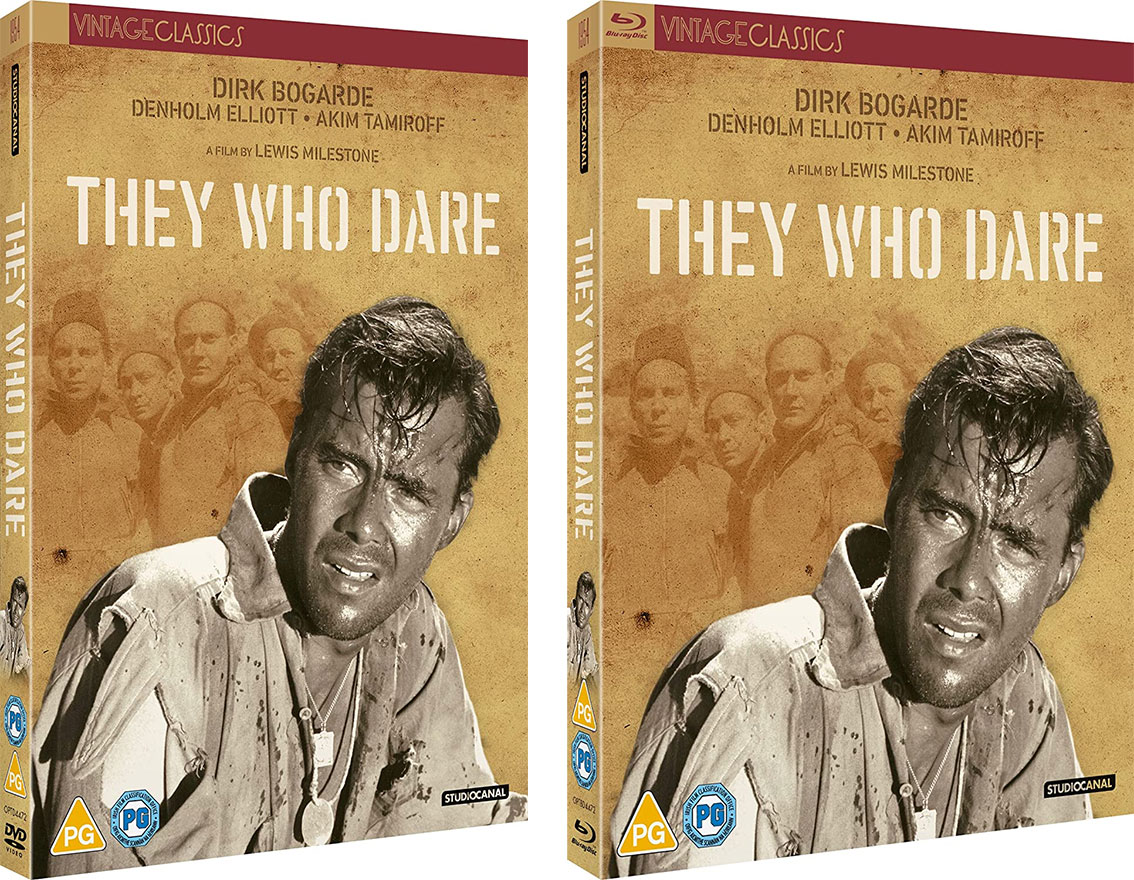 They Who Dare will be released on Blu-ray, DVD and digital platforms on 5 September 2022 by Studiocanal on its Vintage Classics label at a yet to be confirmed RRP.
BLU-RAY AND DVD SPECIAL FEATURES:
NEW Interview with military historian Saul David
Stills & Lobby Card Gallery