British acting great Neil Maskell puts the fear of God into those that destroyed his family, in the wickedly twisted, brutal, anxiety-inducing Bull, from writer/director Paul Andrew Williams. Following a barnstorming reception from critics and film fans alike on its theatrical release, this savage, heart-thumping thriller, now gets the Limited Edition Blu-ray treatment from Second Sight Films this September.
Bull (Maskell – Kill List, Utopia) is back after ten years away with only one mission… vengeance. Returning to his hometown he tracks down every member of the ruthless crime family – that left him for dead and kidnapped his only son – and will stop at nothing to make them pay for their crimes. This deeply damaged soul, once a caring father, is now a brutal enforcer who will go to any extreme to exact his bloody and brutal revenge on those that have wronged him and the most important person in his life.
Bull arrives on Limited Edition Blu-ray in a collectable box set presented in a rigid case with brand new artwork from James Neal a soft-cover book with brand-new essays, and a collection of brand new extras.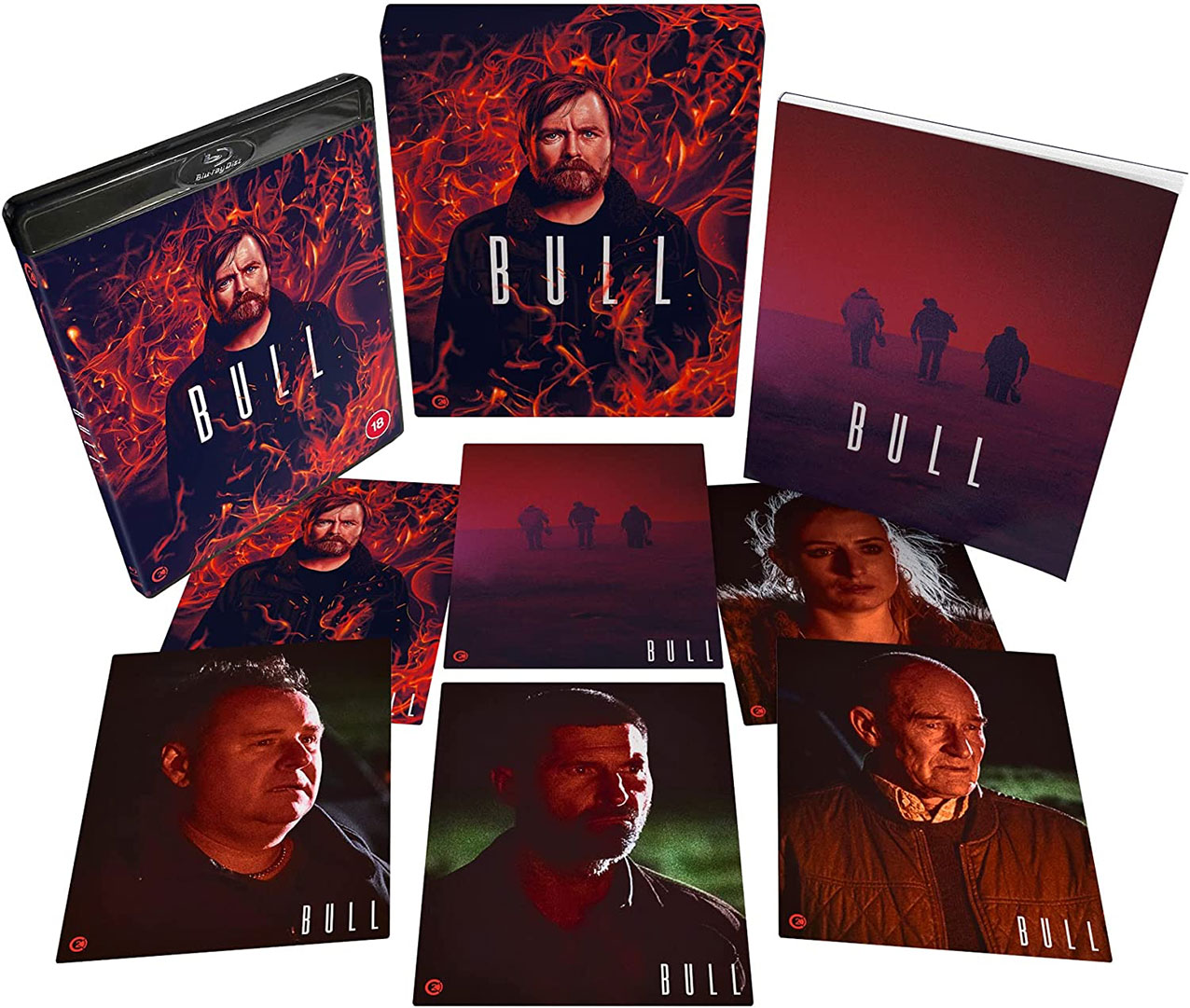 Described in Empire as "Unrelenting, no- nonsense and hard-as-nails," and The Guardian as "thrilling and utterly terrifying," Bull will be released on Limited Edition Blu-ray on 26 September 2022 by Second Sight Films. We don't have a confirmed RRP, but it's priced at £24.99 at the Second Sight online shop.
SPECIAL FEATURES:
Audio Commentary with Writer / Director Paul Andrew Williams & Actor Neil Maskell
Kindness and Rage: a new interview with Director Paul Andrew Williams
Funfairs, Abattoirs and Burning Caravans: An interview with Producer Dominic Tighe
Dealing with Fear: An interview with Producer Leonora Darby
LIMITED EDITION CONTENTS:
Rigid slipcase with new artwork by James Neal
Soft cover book with new essays by Andrew Graves, Elena Lazic & Megan Navarro
6 collectors' art cards