CultFilms has announced the September Blu-ray and Digital release of Michelangelo Antonioni's rarely seen, final masterwork Identification of a Woman, the director's own bookend to his lifelong exploration of the imprecise nature of human relationships, incommunicability and alienation.
After his wife leaves him, a film director (Tomas Milian) is searching for a muse, while preparing his new film. He enters into a passionate affair with a striking young aristocratic woman (Daniela Silverio). But after a stranger threatens him ordering to stop seeing her, she vanishes shortly after... While searching for her, he encounters a beautiful young actress (Christine Boisson), who joins him on the hunt for his missing muse.
Tellingly prescient, Identification of a Woman is a spellbinding anti-romance depicting a modernising world beset by fear, and was awarded the Anniversary Prize at the 1982 Cannes Film Festival.
Each frame, beautifully conceived by Antonioni and cinematographer Carlo Di Palma's, is an essential part of the storytelling. Having undergone a new 2K restoration this Blu-ray release finally does justice to the original vision of Antonioni's painterly yet unsettling masterpiece.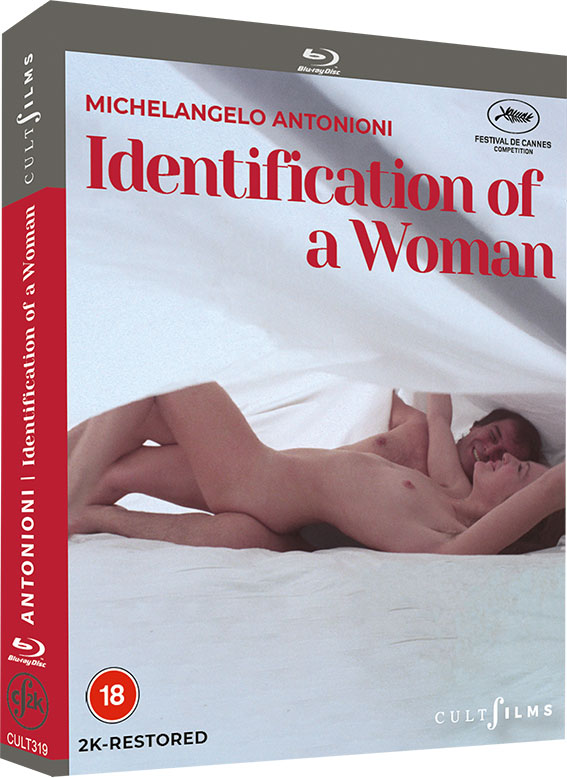 Identification of a Woman will be released on UK Blu-ray and Digital platforms on 12 September 2022 by CultFilms at a yet-to-be-confirmed RRP.
BLU-RAY SPECIAL FEATURES:
New video essay by scholar Pasquale Iannone
Identification of a Director - a candid, in-depth interview with Antonioni's wife Enrica Fico-Antonioni
With Michelangelo - an intimate hour-long video-diary of Antonioni filmed by his wife, Enrica