Third Window Films has announced a limited edition 4-disc digipack bluray set of four 1980s films from legendary Japanese director Nobuhiko Obayashi (Hausu), all presented with new HD masters.
Limited to just 2000 copies and including a booklet by Ren Scateni and Joseph Kime, the set will be released on 17 October at the RRP of £79.99.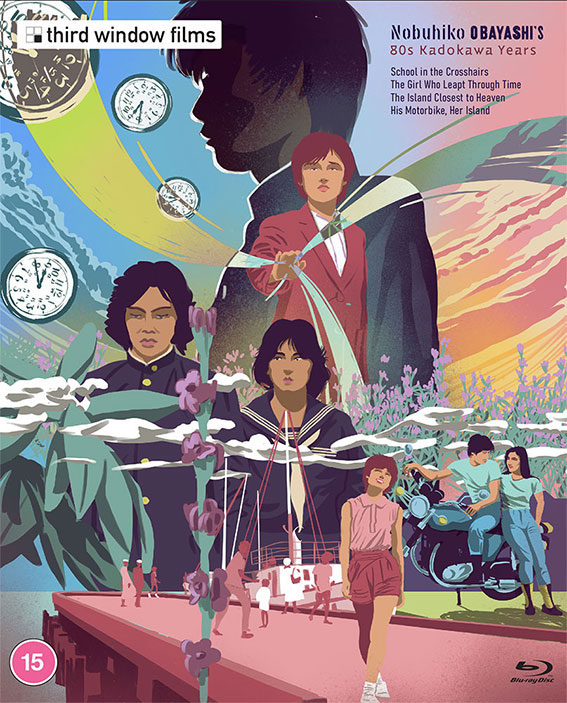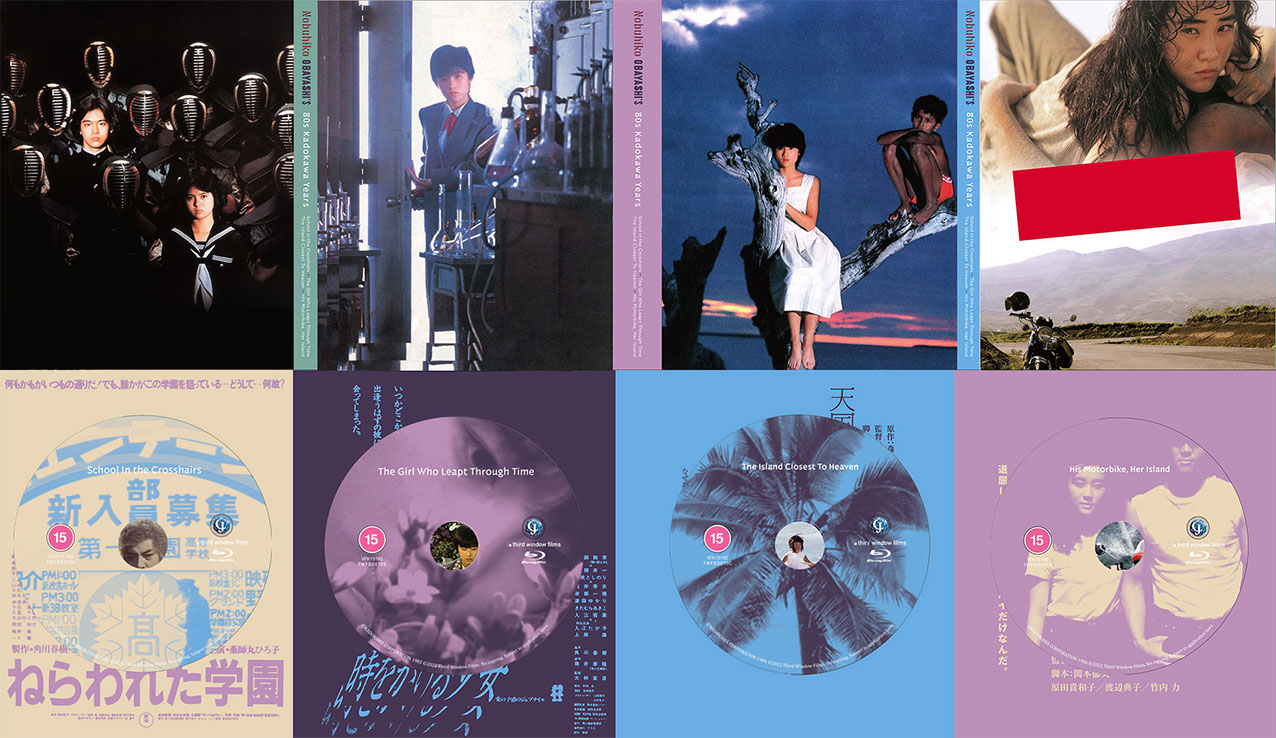 Disc 1: A SCHOOL IN THE CROSSHAIRS ねらわれた学園 (1981)
A shy schoolgirl with psychic powers teams up with her friends to stop a similarly gifted new student, who has used his own abilities to swing a student election
SPECIAL FEATURES:
Selected audio commentary by Aaron Gerow
Interview with Chigumi Obayashi
Translation Notes by Owen Baron
Original Theatrical Trailer

Disc 2: THE GIRL WHO LEAPT THROUGH TIME 時をかける少女 (1983)
A high school students who gains the ability to move through time finds her self reliving the same day over and over.
SPECIAL FEATURES:
Archival interview with Nobuhiko Obayashi
Tomoyo Harada Story: Audition and Behind the Scenes
Music Video
Original Theatrical Trailer

Disc 3: THE ISLAND CLOSEST TO HEAVEN 天国にいちばん近い島 (1984)
A high school girl fulfills a promise made to her late father and visits New Caledonia, where she embarks on a series of adventures.
SPECIAL FEATURES:
Audio Commentary by Samm Deighan
Video Essay: Obayashi – Femininity in Transition by Robert Edwards
Original Theatrical Trailer

Disc 4: HIS MOTORBIKE, HER ISLAND 彼のオートバイ、彼女の島 (1986)
A young biker on the rebound from a breakup meets a carefree local giirl whilst riding through her home town, and fires up in her an obsession for motorcycles.
SPECIAL FEATURES:
Audio Commentary by Tom Mes
Archival interview with Nobuhiko Obayashi
Original Theatrical Trailer