Movie streaming platform MUBI has announced the Blu-ray and DVD release of Ninja Thyberg's Pleasure, and Mia Hansen-Løve's Bergman Island, both of which are being (and in one has has already been) released in the UK in September.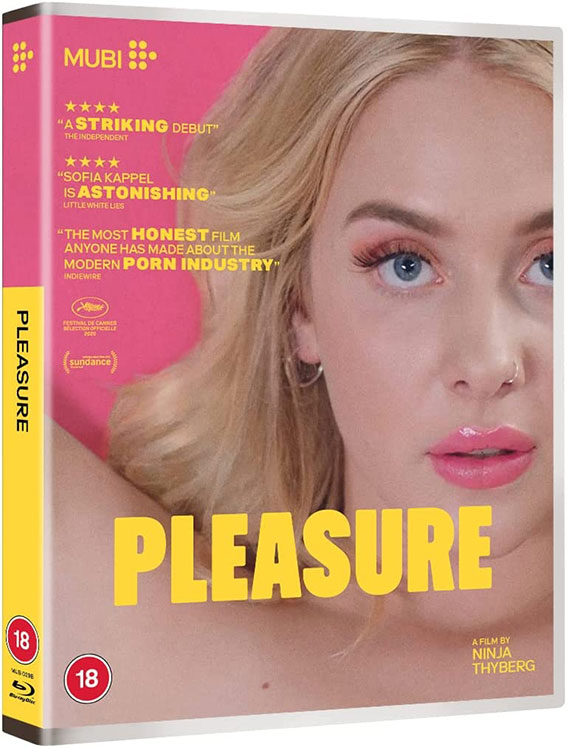 PLEASURE (Sweden/Netherlands/France 2021) | Blu-ray & DVD | Out Now
Ninja Thyberg's Pleasure features a powerful and fearless performance from breakout star Sofia Kappel, exploring refreshing and taboo-busting approaches to feminism and sex work in a male-dominated industry with remarkable, unflinching realism.
Bella (newcomer Sofia Kappel) arrives in Los Angeles from her hometown in Sweden, with dreams of becoming the next porn superstar. However, as her ruthless ambition leads her into increasingly dangerous territory, Bella struggles to reconcile her dreams of empowerment with the realities of the darker side of her industry.
Having premiered in Sundance's World Cinema Dramatic Competition and nominated for the Grand Jury Prize, Pleasure has been making waves throughout the festival and award circuit, taking home the Jury Prize and nominated for the Grand Special Prize at Deauville, and receiving nominations at the British International Film Awards, European Film Awards and Film Independent Spirit Awards. 
BLU-RAY & DVD SPECIAL FEATURES:
Interview with director Ninja Thyberg
Six exclusive art cards (Blu-ray only)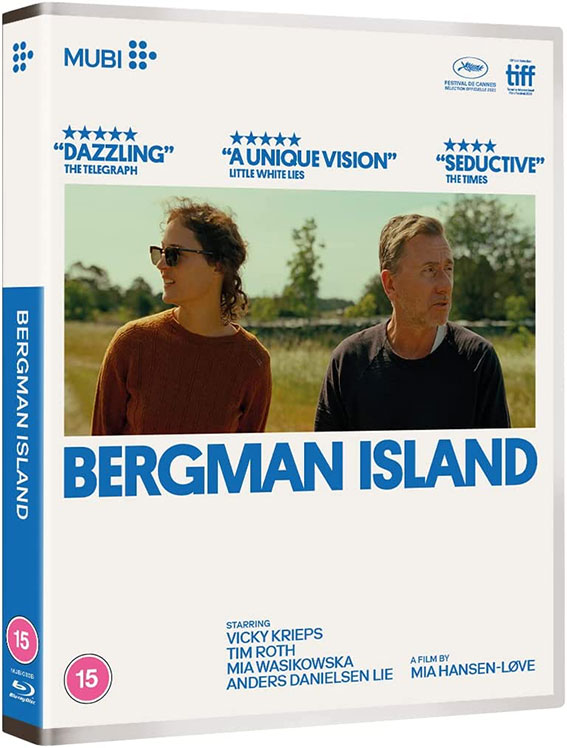 BERGMAN'S ISLAND (France/Belgium/Germany/Sweden/Mexico/Brazil/UK 2021)
Blu-ray & DVD | 19 September 2021
Featuring an outstanding cast including Academy-Award nominee Tim Roth (The Hateful Eight, Made in Britain), Vicky Krieps (Phantom Thread), Mia Wasikowska (The Devil All The Time, Stoker) and Anders Danielsen Lie (The Worst Person In The World), Mia Hansen-Løve's Bergman Island premiered at the 2021 Cannes Film Festival where it was nominated for the Palme d'Or, before having its North American Premiere at the 2021 Toronto International Film Festival and its UK Premiere at the 2021 BFI London Film Festival, where it received widespread acclaim.
A filmmaking couple living in America, Chris (Vicky Krieps) and Tony (Tim Roth), retreat to the mythical Fårö island for the Summer. In this wild, breathtaking landscape where Bergman lived and shot his most celebrated peces, they hope to find inspiration for their upcoming films. As days spent separately pass by, the fascination for the island operates on Chris and souvenirs of her first love resurface. Lines between reality and fiction will then progressively blur and tear our couple even more apart.
BLU-RAY & DVD SPECIAL FEATURES:
Bergman's Ghosts (2021) short film
Six exclusive art cards (Blu-ray only)