Studiocanal is to release a brand new 4K restoration of the 1953 film noir adaptation of the first in the classic Mike Hammer novel series by Mickey Spillane: I, the Jury. In the iconic character's debut big screening outing, Biff Elliot stars as the brutal, brawling 'one-man police department', arriving here in digital format and indeed on tape for the very first time too.
It's nearly Christmas in New York City but private investigator Mike Hammer is out for vengeance when his closest friend Jack Williams is murdered. Hammer vows to identify the killer ahead of the police, working his way through an increasingly large number of suspects. His starting point includes Jack's fiancée, a beautiful psychiatrist, twin socialite sisters, and a gangster. But as he tracks them down, so too does the murderer, creating a dangerous game of cat and mouse.
Rated 'X' on its initial release, this gritty, hard-to-find crime thriller gem was directed by the legendary Harry Essex (who wrote genre classics It Came from Outer Space and Creature from the Black Lagoon), beautifully filmed in monochrome by Oscar-winning cinematographer John Alton, and features a cameo from Hollywood character actor favourite Elisha Cook Jr (The Killing). It's a film that is ripe for rediscovery by afficianadoes of hard-boiled 1950s noir.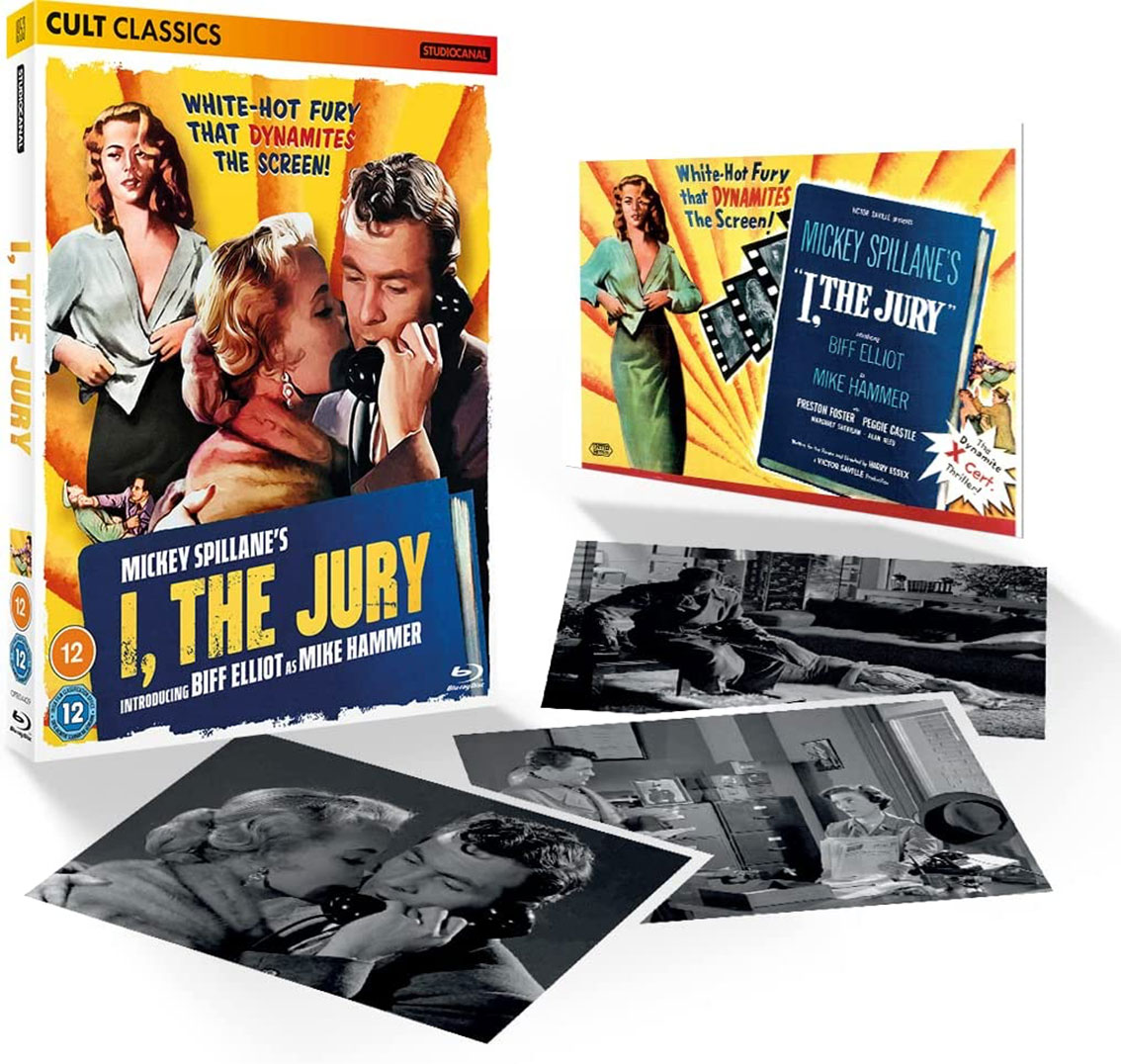 I, the Jury will be released on Blu-ray, DVD and Digital platforms from Studiocanal on its Cult Classics label on 17 October 2022 at a yet to be confirmned RRP, although the Blu-ray is priced at £15 and the DVD at £10 on Amazon, which is where we were streered by the press release to pre-order both.
BLU-RAY AND DVD SPECIAL FEATURES:
Interview with Biff Elliot (2006)

Audio Commentary with star Biff Elliot

Audio Commentary with novelist Max Allan Collins