StudiCanal has announced the release of a newly restored version of the rarely seen classic crime thriller from the celebrated Ealing Studios, The Gentle Gunman.
Directed by Ealing Studios stalwart, Basil Dearden (The Captive Heart, Saraband for Dead Lovers, The Goose Steps Out) and starring Dirk Bogarde (The Servant, Victim), John Mills (Great Expectations, Ice Cold in Alex), Robert Beatty (2001: A Space Odyssey, Where Eagles Dare) and Elizabeth Sellars (The Barefoot Contessa, Forbidden Cargo), this stunning new restoration of The Gentle Gunman will be available to own available to own on Blu-Ray, DVD and on Digital in March.
Based on the stage play by Roger MacDougall, The Gentle Gunman is set within 'The Troubles' of the U.K in 1941. Following an intricate restoration process, the film, accompanied by new extras material, is the newest addition to the Vintage Classics collection.
At the height of World War II, Terry (John Mills) and his younger brother Matt  (Dirk Bogarde) are undercover IRA foot-soldiers working in London. But while Matt is fully committed to the cause, Terry is now beginning to question their violent methods. When two fellow IRA members are arrested, the brothers are asked to break them out. Will Terry follow his orders, or will his misgivings put the two in harm's way?
Basil Dearden enjoyed a long and successful relationship with Ealing Studios, both producing and directing many of their best loved films of the 1940s and 50s.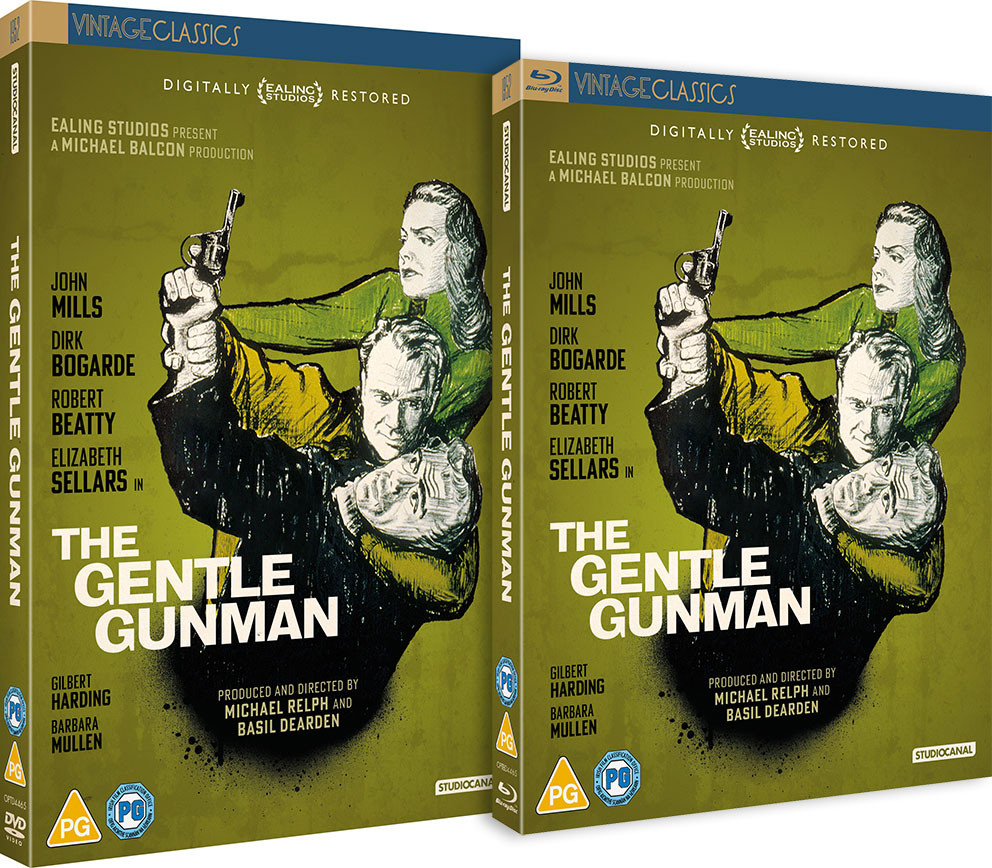 The Gentle Gunman will be released on UK Blu-ray, DVD and Digital by StudiCanal on 7 March 2022 at a yet to be confirmed RRP.
BLU-RAY & DVD SPECIAL FEATURES:
A Closer Look At The Gentle Gunman With Writers Matthew Sweet and Phoung Lee 
Behind The Scenes Stills Gallery