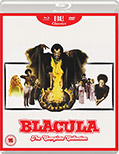 70s Blaxploitation classics Blacula and Scream Blacula Scream have been restored and brought together in one delicious dual format package by Eureka! Entertainment. Gort bares his throat and sharpens his stakes.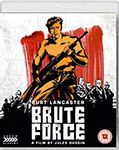 At the start of a truly great Hollywood career behind and in front of the lens, Burt Lancaster – on the heels of his first screen role in The Killers – stars as a desperate prisoner in Brute Force. Camus catches up with him in stir.

Polish maestro Walerian Borowczyk's third feature film is Slarek's personal favourite, a beautifully structured and filmed medieval tragedy, handsomely presented on the Blu-ray from Arrow Academy's splendidly featured dual format release.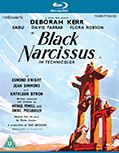 The Archers' most erotic work, Black Narcissus, shines brightly, holding its great power in check until it finally erupts. Camus is smacked of gob at how shocking the film still is, now on its third Blu-ray iteration...